Local. Trusted. Family Owned.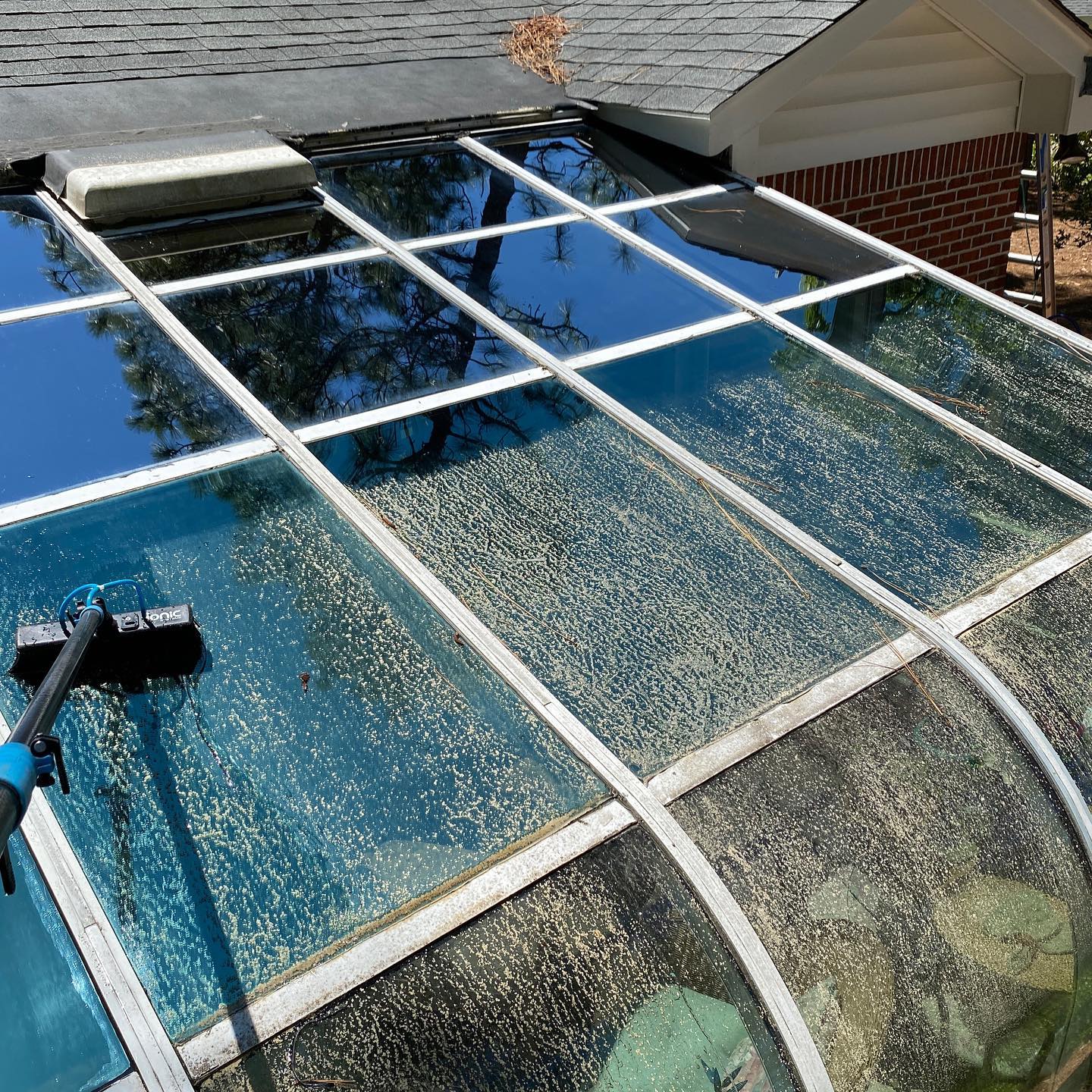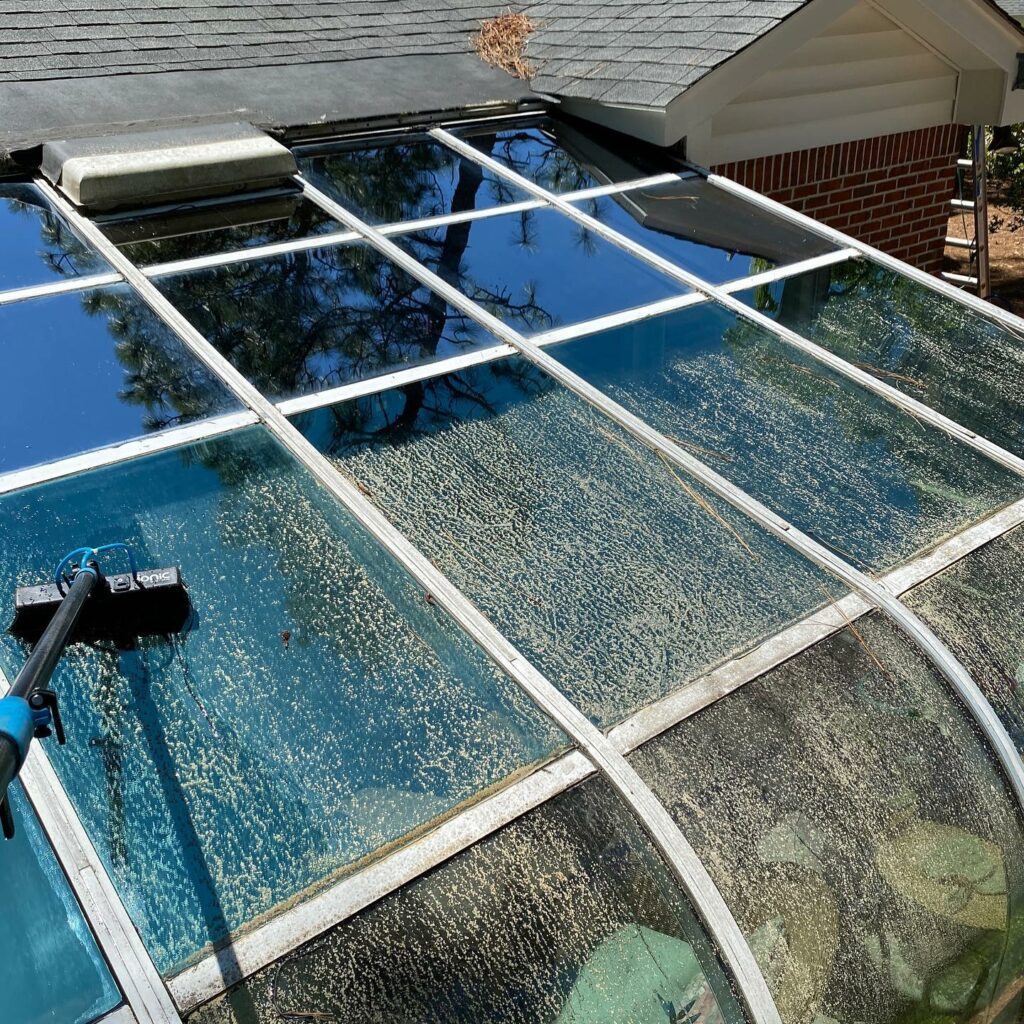 Searching for Vass
Window Cleaning Near Me?
Have you ever looked through a window and noticed spots or streaks that interfere with your view of the world outside your home? If so, then you probably know that can be frustrating sometimes, and you may add "clean the windows" to your list of things to do in the upcoming weeks. Instead, let us take care of the work for you! The experienced cleaning crew from Gentle Renew Exterior Cleaning is pleased to provide reliable window cleaning Vass, NC services to all homeowners in the area. If you want windows that shine and sparkle, then please let us take care of the project for you.
Upon your research for Vass window cleaning near me or Vass window washing near me, you will find a variety of professional cleaners that have window washing Vass, NC, services for you. Our dedicated team hopes to be the group you choose for all of your window cleaning services Vass, NC, area. We have been in the exterior cleaning industry for a long time, and our professional window cleaning Vass, NC, specialists are equipped and trained to take care of all types of window cleaning projects.
Window Washing
Vass, NC Residents Trust
The residential window cleaning Vass, NC, services we offer are unique because we use a water de-ionization method to clear your windows of all dirt and grime, and we restore the glass to its' original luster. Pure water technology enables us to thoroughly clean the window's surface while also protecting your home's building materials and the vegetation around your home, too. This eco-friendly cleaning method is guaranteed to provide a window cleaning service Vass, NC, area that you can rely on and that you can be proud of for a long time in the future.
Vass is a friendly, quaint small town that is located in the eastern region of North Carolina. The town has been dubbed the "Gateway to the Sandhills", and it is easily accessible to other thriving communities in the area, such as; Fayetteville, Southern Pines, and Carthage. Approximately 850 people live in Vass, and many more people visit the area throughout the year. The downtown vicinity is dotted with interesting antique shops and retail stores. There are also a couple of delicious restaurants in the community that welcome people throughout the various seasons. Located in Moore County, Vass is a community that is rich in history and a friendly, comfortable atmosphere.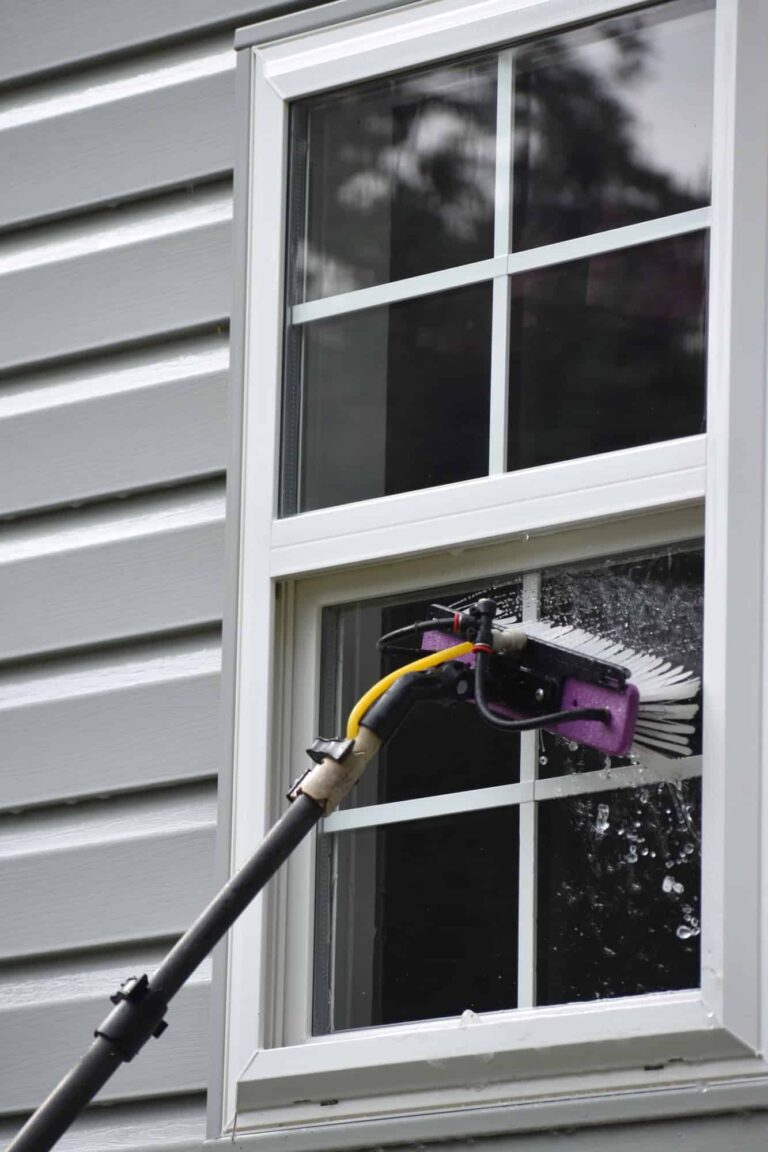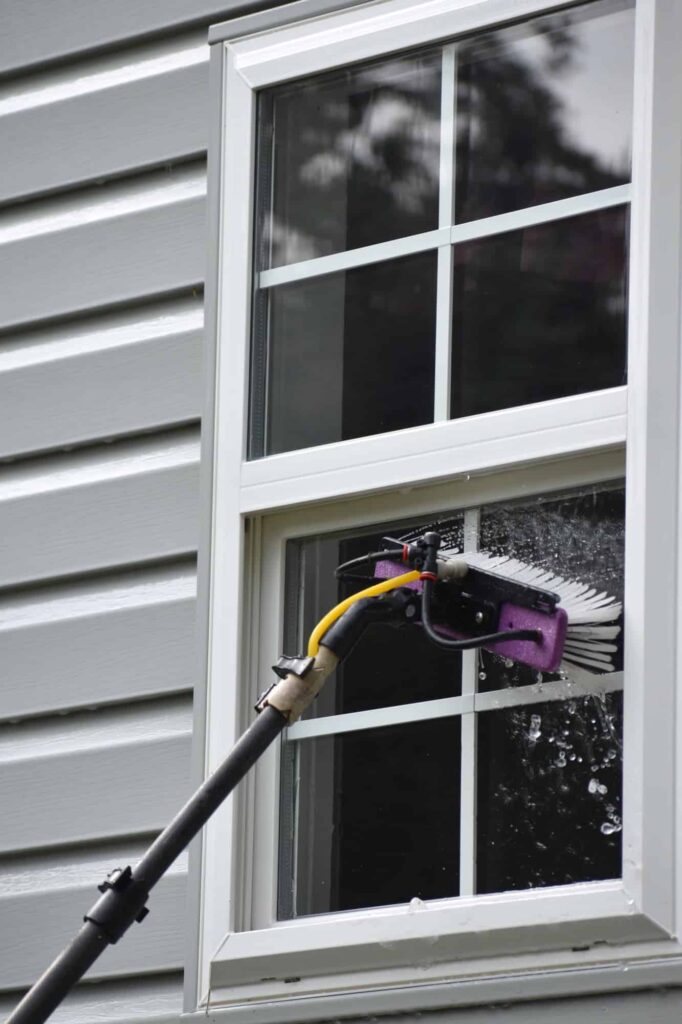 Local. Trusted. Family Owned.
Professional Window Cleaning Services in Vass, NC
Call Today for Top-Rated Residential
Window Cleaning in Vass, NC
If you are a resident in the area and you have been looking for Vass window cleaning services near me or Vass residential window cleaning near me services, then please contact our knowledgeable crew from Gentle Renew Exterior Cleaning. Our team members are some of the best in the business, and we enjoy meeting our neighbors in the community. We know that your home is a big investment for you. Our goal is to treat your home with care and respect as we restore the appearance of your home's windows and the surrounding building supplies, too.
If you would like to learn more about the window cleaning services we provide, then please reach out to Gentle Renew Exterior Cleaning at your earliest convenience. We are excited to hear from you and work with you any time of the year!
We also offer the following services in Vass, NC: