Local. Trusted. Family Owned.
Roof Washing Aberdeen, NC
Searching for Aberdeen
Roof Cleaning Near Me?
Gentle Renew Exterior Cleaning offers the best roof cleaning in Aberdeen NC. When homeowners are in search of Aberdeen roof cleaning near me, we are the pressure cleaning company that numerous locals have relied on for reliable and affordable roof washing in Aberdeen NC.
Whether you need roof moss removal in Aberdeen NC or routine cleaning, we have you covered! We have been offering soft wash roof cleaning in Aberdeen NC and the surrounding areas for years and are the trusted pros for all types of residential exterior pressure cleaning projects.
If you see black streaks accumulating on your roof it's time to call on Gentle Renew Exterior Cleaning for a thorough roof pressure washing in Aberdeen NC. Those black stains are not only unsightly but also potentially dangerous. They are caused by algae called Gloeocapsa Magam that feed off the crushed limestone in certain types of shingles. This means these algae can cause your shingles to fail prematurely by not allowing them to reflect heat properly.
Professional Roof Moss
Removal in Aberdeen, NC
Gentle Renew Exterior Cleaning can remove these dangerous algae and other organic pests and debris that build up on your roofing system with a roof soft washing in Aberdeen NC. Our soft washing process combines low water pressure with powerful cleansers to thoroughly and safely clean your roof.
Our team is recommended by shingle manufacturers and is cedar shakes certified roof cleaner. We are also fully licensed and insured, which means that the next time you are looking for Aberdeen roof washing near me you can rest easy knowing you are receiving a safe and professional roof power washing in Aberdeen NC when you hire our team.
Gentle Renew Exterior Cleaning uses cleaners and methods recommended by roofing manufacturer associations to ensure that each house washing service is safe and damage-free. We can save you from costly repairs and replacements by removing algae and other harmful contaminants.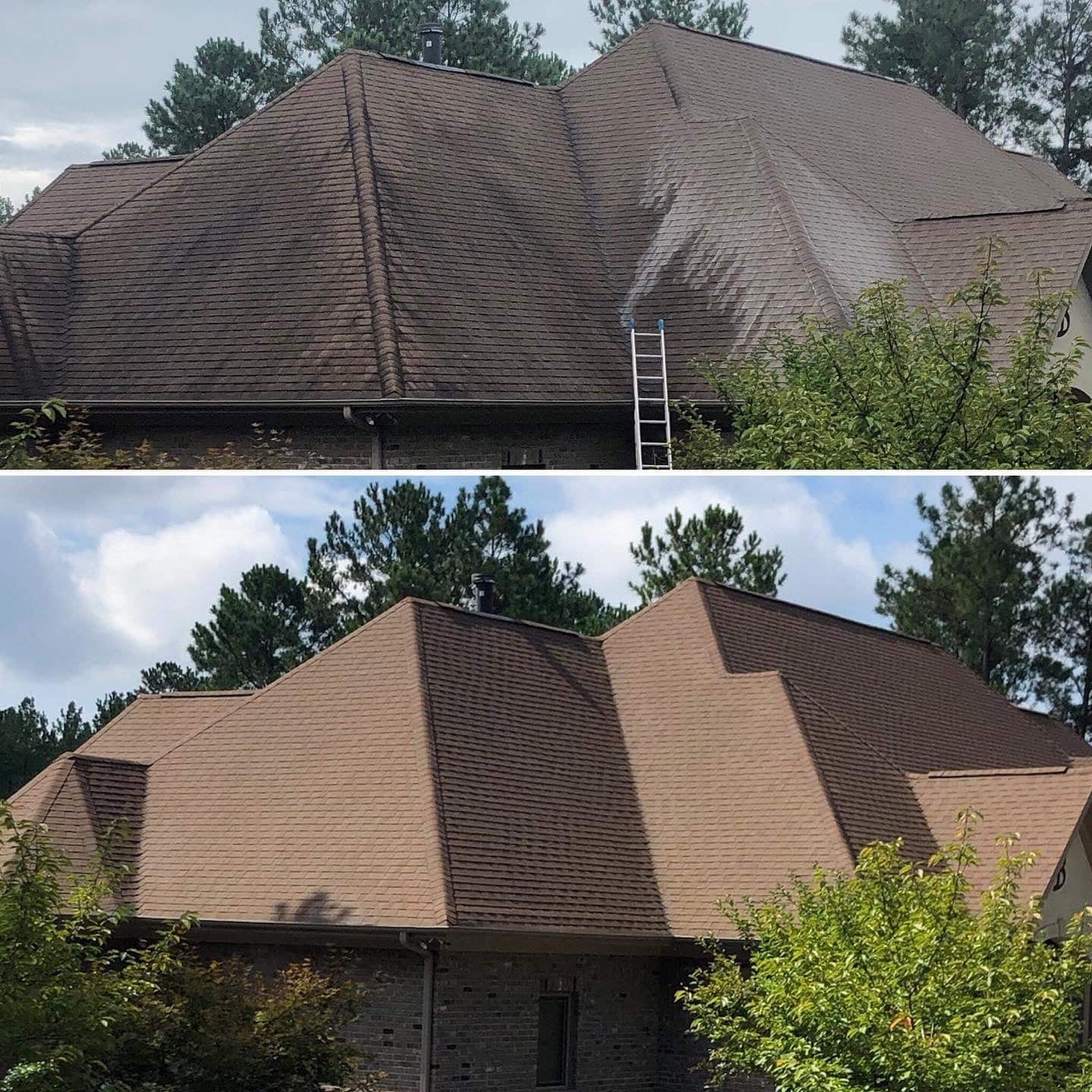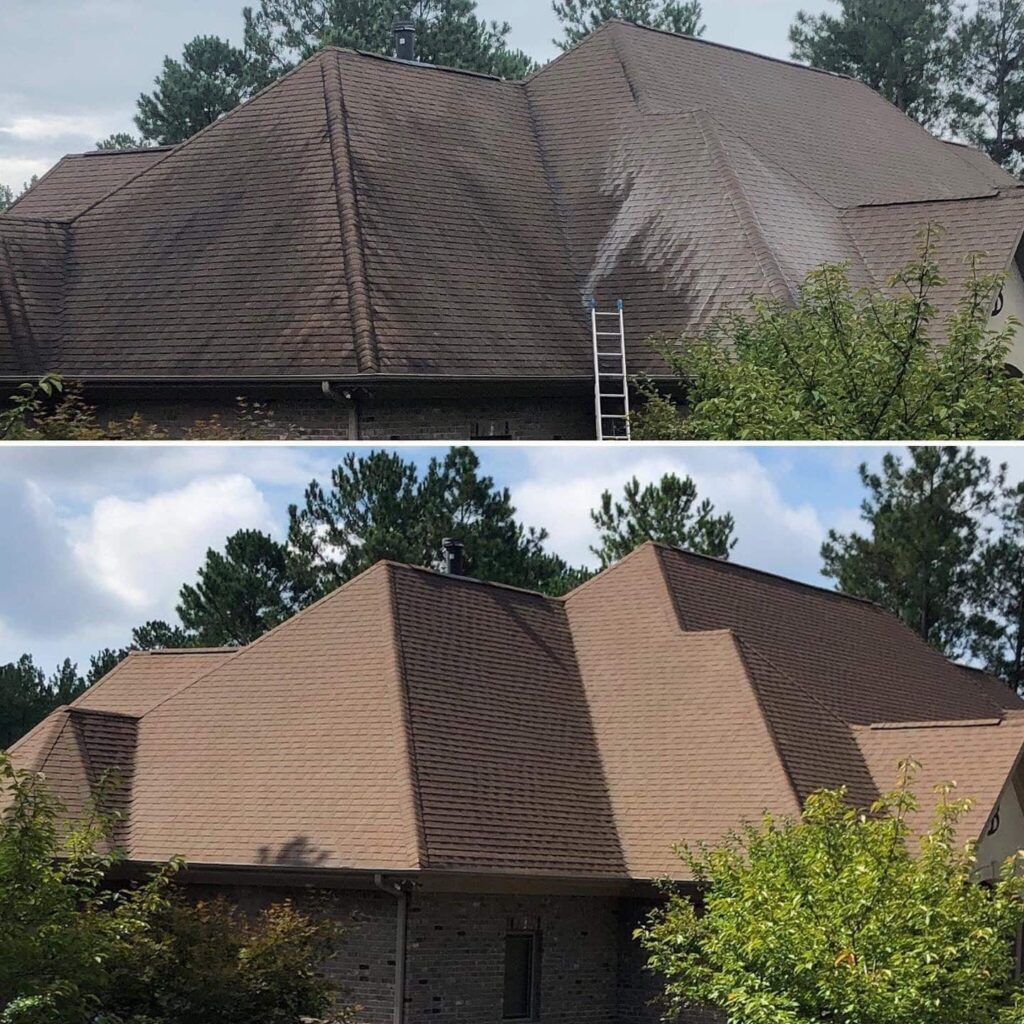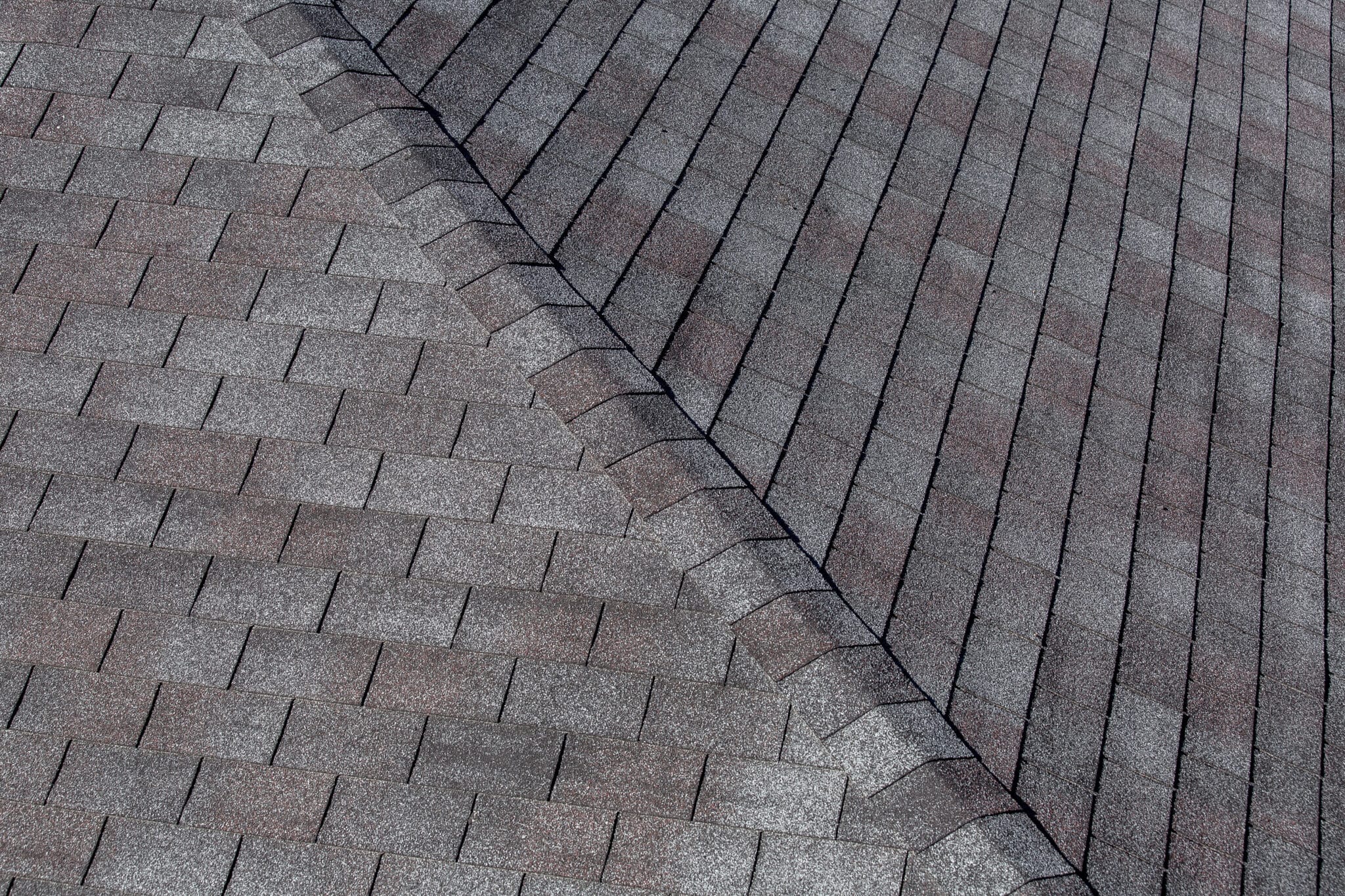 Local. Trusted. Family Owned.
Roof Washing Aberdeen, NC Residents Trust
Call Today for Soft Wash
Roof Cleaning in Aberdeen, NC
Unsure about the status of your current roofing materials? No problem! We would be happy to come to your property and evaluate it for you. We promise a thorough and honest inspection and will tell you if your roof needs a thorough clean or may need repairs/replacing. If you are a homeowner worried about a roof cleaning cost in Aberdeen NC, contact us today. We would be happy to walk you through your options and discuss a free price quote. 
Gentle Renew Exterior Cleaning is proud to serve the city of Aberdeen NC as well as its surrounding cities. Aberdeen is a historical city with numerous attractions for visitors and locals alike to enjoy such as the active downtown and a National Register Historic District which is home to several galleries, boutiques, and cafes.
If you or a loved one are in search of Aberdeen soft wash roof cleaning near me do not hesitate to contact the professionals at Gentle Renew Exterior Cleaning. We would be honored to add you to our ever-expanding list of happy customers. Contact us today to discuss your roof cleaning project!
We also offer the following services in Aberdeen, NC: