Local. Trusted. Family Owned.
Pressure Washing Southern Pines, NC
Top-Rated
Power Washing in Southern Pines, NC
Pressure washing the exterior surfaces around your property is one of the most beneficial activities a homeowner can do to increase the beauty of their place and help protect the integrity of their building supplies, too. The experienced cleaning crew from Gentle Renew Exterior Cleaning is pleased to offer reliable and affordable pressure washing Southern Pines, NC, services to all homeowners in the area. Additionally, we also offer soft washing services and power washing services Southern Pines, NC, area, too. We are a full-service Southern Pines pressure washing near me company, and we are delighted to take care of all types of outdoor cleaning projects any time of the year!
When you are looking for Southern Pines power washing companies near me, it is important to find a company that is licensed, insured, certified, and experienced. The team from Gentle Renew Exterior Cleaning offers all of these features, along with a passion for meeting neighbors and helping people take care of their homes. We know your home is a significant investment for you, both personally and financially. Our power washing Southern Pines, NC, enthusiasts have the skills and the know-how to help you maintain your place while improving the appearance of your home and improving the immediate environment around your property, too. Call today for the best power washing Southern Pines, NC has to offer!
Searching for Southern Pines
Pressure Washing Near Me?
We have a wide range of pressure and power washing services Southern Pines, NC, area that we offer to our customers. Some of our services include; house washing, roof cleaning, patio cleaning, deck cleaning, walkway cleaning, driveway cleaning, paver cleaning, and so much more. Our dedicated pressure washing service Southern Pines, NC, the area will rid your exterior surfaces of dirt, mold, mildew, algae, insect nests, pollen, and any other substance that has accumulated along the surfaces over time. We provide professional pressure washing Southern Pines, NC locals rely on. When we are finished with our pressure washing and Southern Pines power washing near me services, we believe you will be highly pleased and satisfied with the results we provide and the friendly customer service we have, too.
Southern Pines is a quaint and welcoming community that is home to around 14,000 people. This scenic community is known as North Carolina's "Horse Country", and is dotted with beautiful horse farms, stables, and trails, too. Southern Pines is nationally known for the equestrian events that occur in the region. The area is also known for having plentiful golf opportunities, tennis, hiking, and many other outdoor recreational activities, as well. One interesting, local attraction is the Creation Museum, which offers exhibits of historic farm equipment and taxidermy creations, too.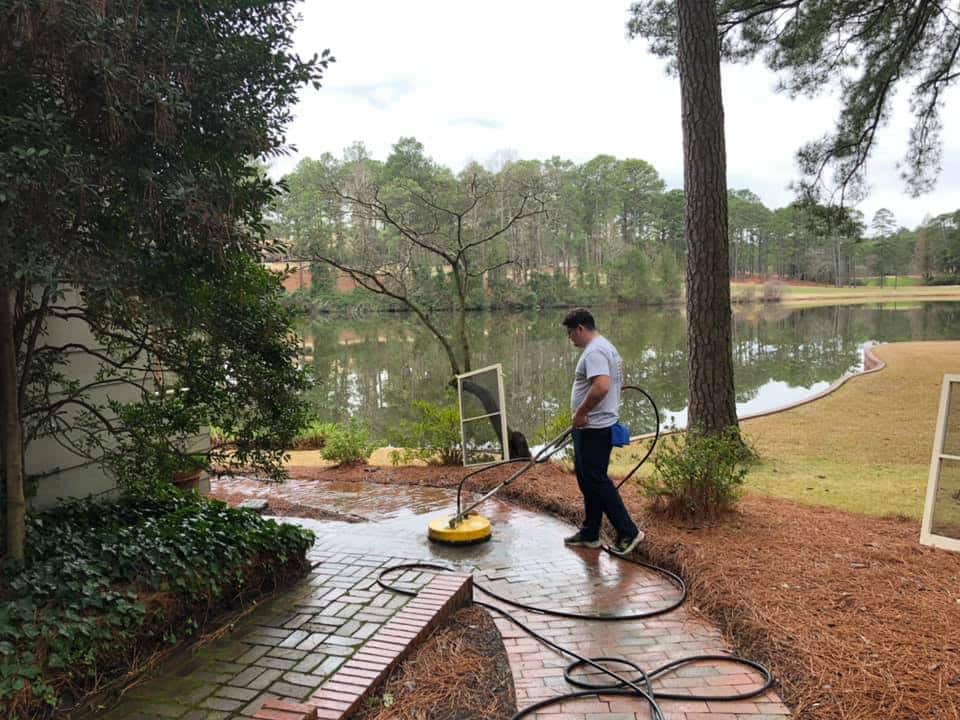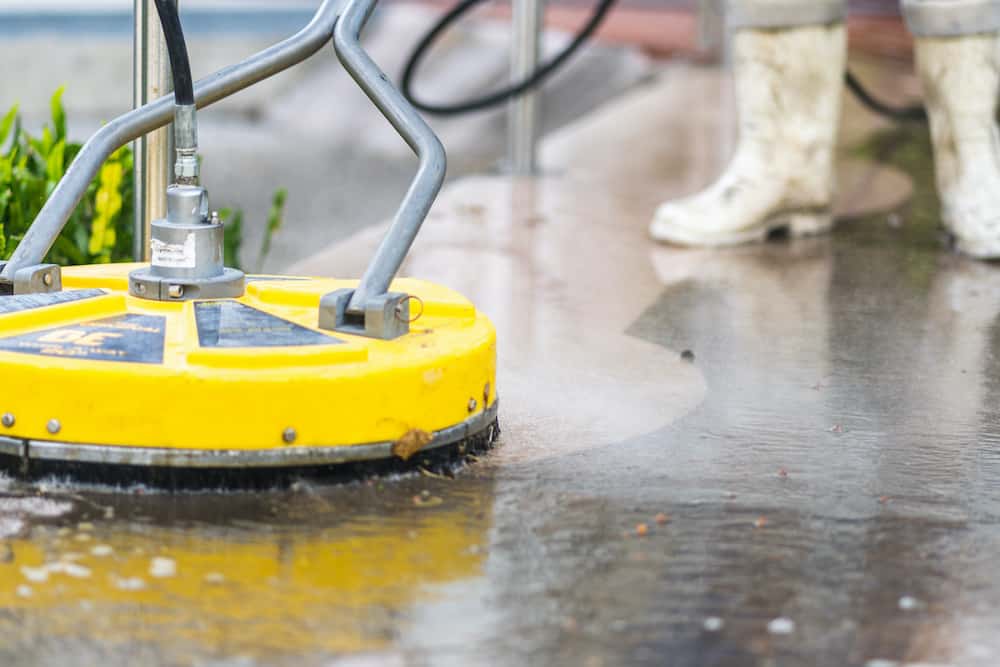 Local. Trusted. Family Owned.
Power Washing Services Southern Pines, NC Residents Trust
Call Today for Pressure
Washing Services in Southern Pines, NC
If you live in the region and you have been searching for a pressure washing service near me Southern Pines or Southern Pines power washing services near me, then please reach out to the enthusiastic cleaning crew from Gentle Renew Exterior Cleaning. Our professionals are some of the most talented and dedicated people in the industry. We all have many years of experience in the pressure washing Southern Pines, NC, industry, and we welcome the chance to use our skills as we clean your outdoor surface areas.
Our team members are always available to answer any questions you have, and we can provide you with a free quote for a particular pressure washing service, too. As always, we look forward to hearing from you and working with you at any time!
We also offer the following services in Southern Pines, NC: