Local. Trusted. Family Owned.
Window Cleaning Southern Pines, NC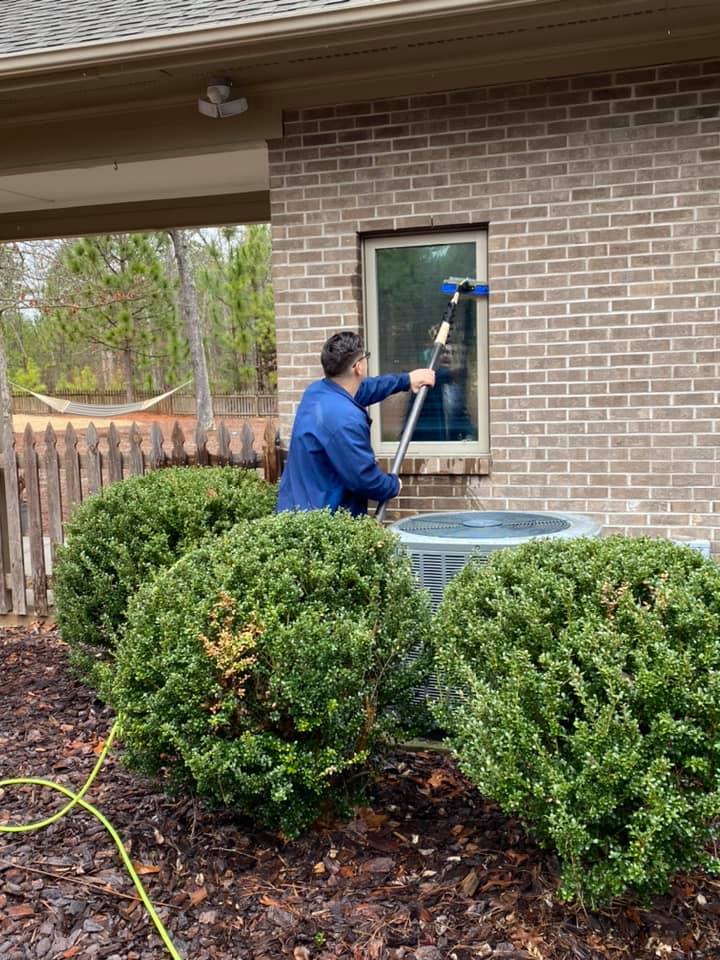 Searching for Southern Pines
Window Cleaning Near Me?
The professional team from Gentle Renew Exterior Cleaning is pleased to provide transformative window cleaning Southern Pines, NC, services to all homeowners in the region. We know that you take pride in your home, and we want to help you enhance and clean the outside surfaces around your home. We believe that most homeowners will be amazed at the detailed window washing Southern Pines, NC, services we offer, and we look forward to taking care of your residential window cleaning Southern Pines, NC, service at any time!
Window Washing
Southern Pines, NC Residents Trust
We have been providing window cleaning services in Southern Pines, NC, projects for many years. During this time, we have worked on homes of various sizes and different terrains throughout the community. We use a specialized technique with a water-fed pole that enables our team members to clean windows from the ground level. The poles we use are unique because they utilize pure water technology, which erases all dirt and grime from the surface of a window's glass. We also clean the window sills and framework, so the entire expanse of the window is cleaned during our professional window cleaning Southern Pines, NC, services.
When you are looking for a Southern Pines residential window cleaning near me company or a Southern Pines window cleaning near me service, you want to find a company that has built a reputation for being safe, careful, and thorough. Our professional team works diligently, safely, and efficiently to provide services that our customers can count on throughout the year. We know that your home is an important place to you, and we want to enhance your place and enable you to view the crystal-clear view outside of your home. Customer satisfaction is a number one priority to all of us, and we will do everything we can to ensure you are happily satisfied with our services and our results.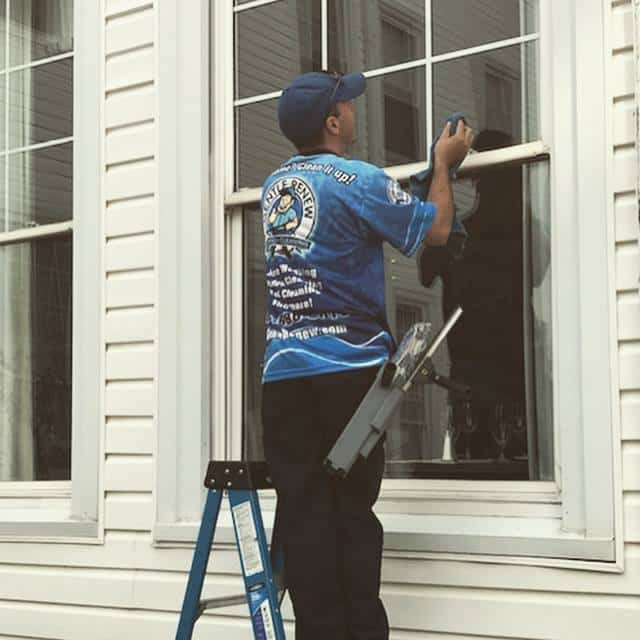 Local. Trusted. Family Owned.
Professional Window Cleaning Services in Southern Pines, NC
Call Today for Top-Rated Residential
Window Cleaning in Southern Pines, NC
Many people around the country are familiar with the city of Southern Pines, North Carolina. The community has been dubbed "Horse Country", and the area is known for its' many horse farms and equestrian events. The Walthour-Moss Foundation is one local venue that is comprised of 4,000-acres of riding trails and up-close views of local wildlife. Southern Pines is also a quaint and welcoming town. Residents and visitors can enjoy a wide array of restaurants, retail shops, recreations facilities, and family-friendly venues, too. The Creation Museum is a local spot that offers exhibits of old farm equipment and taxidermy creations that cannot be seen anywhere else.
If you live in the community and you have been searching for Southern Pines window cleaning services near me, Southern Pines window washing near me services, or for a dependable window cleaning service Southern Pines, NC, area, then please reach out to the enthusiastic cleaning crew from Gentle Renew Exterior Cleaning. Our experts are glad to answer any questions you may have, schedule your next window cleaning service, or we can provide you with a free quote for a particular service, as well. Our professionals work on a year-round basis, and we look forward to working with you any time of the year! We want to be your one-stop shop for all of your window cleaning services and all of your other outdoor cleaning services, too!
We also offer the following services in Southern Pines, NC: