Local. Trusted. Family Owned.
Gutter Cleaning Carthage NC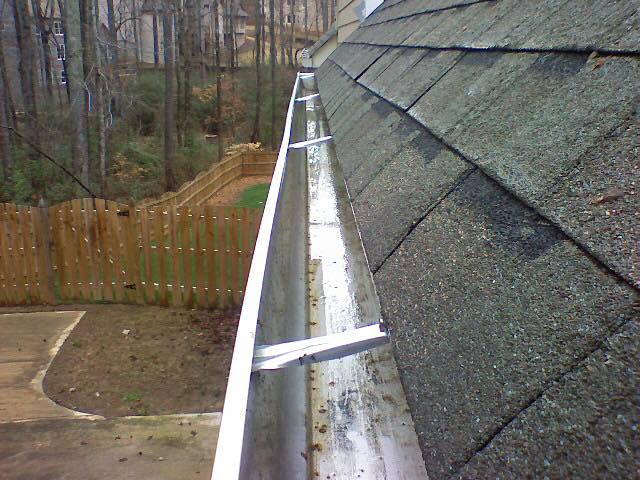 Searching for Carthage
Gutter Cleaning Near Me?
Homeowners like you are wise to pay attention to their gutters. However, due to your daily schedule, you may hardly find time to give your gutter the cleaning it deserves. Ultimately, you're predisposing your home to structural damage, and we can bet this isn't good news. If you reside in Carthage, NC, breathe easy; here's some good news: Gentle Renew Exterior Cleaning has set up shop in your lovely town!
For cleaning to be thorough, it has to be done methodically. Nothing should be done in haste, nor should any part be neglected. We at Gentle Renew aim to restore your property's value using mild and efficient methods. It's simple: When you hire us to handle your rain gutter cleaning, you opt for the best. We understand that your property is a significant investment. As such, you won't get anything less than top-of-the-line cleaning.
Our strong points extend beyond cleaning expertise. We pride ourselves in our over-the-top customer service. Our team of professionals is enthusiastic about prompt delivery, courtesy, integrity, and excellence. These are values you certainly enthrone in your home and place of work. Without any doubt, the next step in protecting your gutter system is giving us a call today.
Gutters may appear trivial. But in our experience, faults that result from a damaged gutter system are heartbreaking. By allowing your gutter to get clogged, you kick-start a process that ends with faults like basement leaks or landscape damage. For gutter cleaning Carthage, NC residents trust, call us today!
Expert Gutter Cleaning
Carthage NC Residents Trust
Clogged gutters are breeding grounds for pests and disease vectors like mosquitoes. So not only will your home lose its appeal, a dirty gutter system can negatively affect your health. The upside is that you can be several steps ahead of these problems by choosing our gutter cleaning services.
As it happens, gutter cleaning is undoubtedly a tedious and messy process. However, the long and short-term impact of getting it done is worth it. Basement leakage is considered every homeowner's archenemy—rightly so.
The water flow is hampered when your gutter gets clogged by leaves, twigs, pines, and other debris. Water that should have been channeled appropriately finds its way to your foundation as it pools, and your basement leaks with time. Do you know what the worst part is? You wouldn't even realize until plenty of damage is done.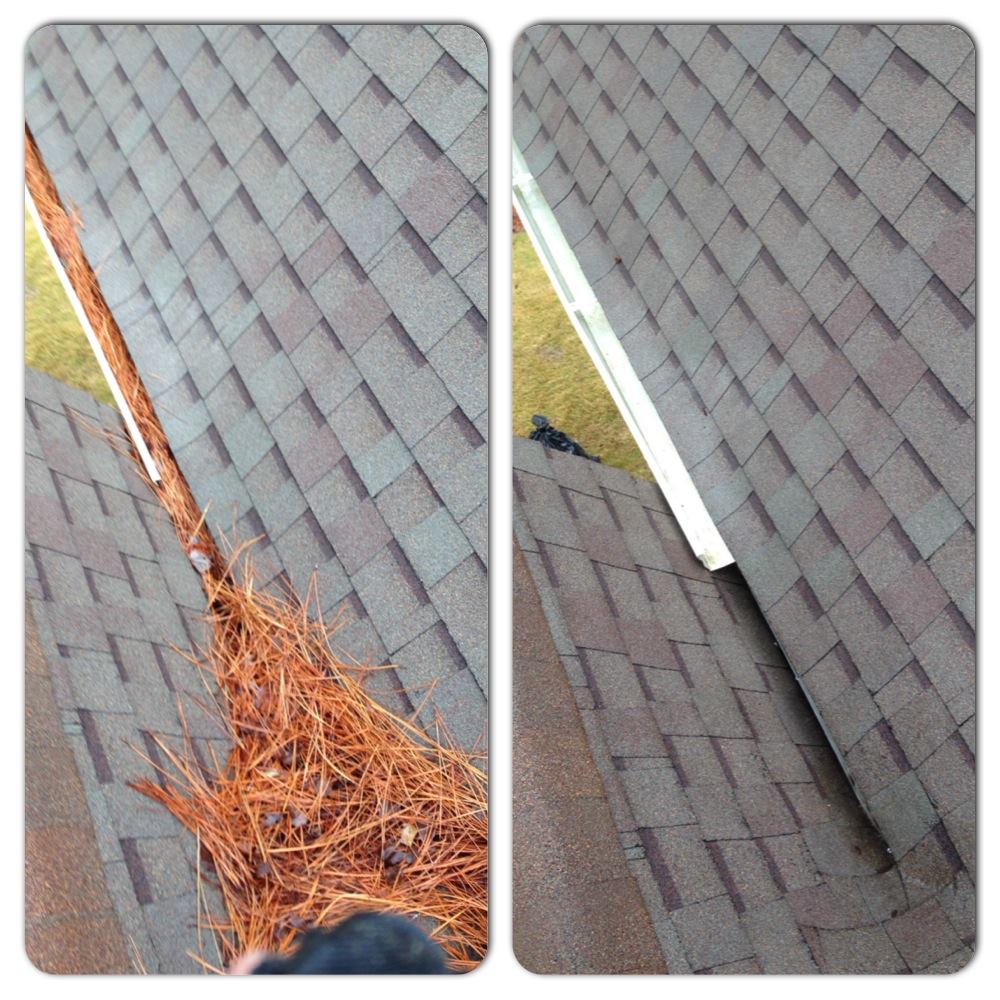 Local. Trusted. Family Owned.
Professional Gutter Cleaning Service Done Right
Call Today for Gutter Cleaning
in Carthage, NC!
Further, water in clogged gutters can freeze during winter only to thaw again in warm seasons. If you don't clean up by then, the process repeats itself. This cycle can cause gutter leaks if the weight of frozen debris doesn't make your gutter sag or fall off. Regardless, you can rest assured that neither scenario is appealing.
Since problems arising from gutter systems are interlinked, the best way to avoid them is to nip them in the bud. In this regard, no gutter cleaning company in Moore county is better suited than us.
Carthage, NC, is a typical "everybody knows everybody" kind of town. Fondly called "sweet Carthage," this small town is the county seat of Moore county. Carthage's neighborly lifestyle makes family-owned businesses like ours more significant.
Overall, not keeping your gutter clean is equivalent to setting your home up for damage. This leads to that, and before you say Jack, you'd have huge problems to deal with.
Don't delay any more; contact us now to see why Gentle cleaning is the best way to renew your gutter system!
We also offer a variety of other services such as: