Local. Trusted. Family Owned.
Window Cleaning Carthage NC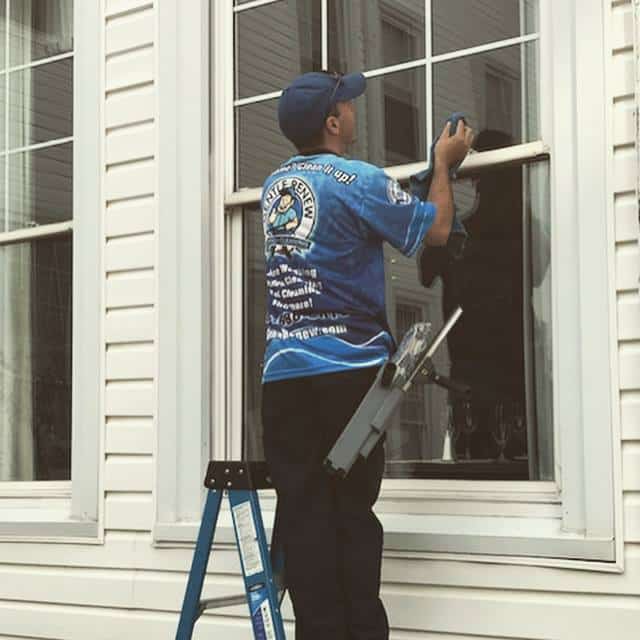 Searching for Carthage
Window Cleaning Near Me?
What we've found most interesting about home exteriors is how ordinary things matter most. You would only know how important having a clean window is once it gets so bad that your curb appeal is affected. Therefore, if premium window cleaning has been on your mind lately, you've found the right company.
We are Gentle Renew Exterior Cleaning, and we're pleased to inform you that our services have been extended to Carthage, NC. Whether residential or commercial cleaning, you can count on our dedication and expertise. It's bad business to underestimate the importance of expert cleaning. As such, we continuously improve and stay updated with the latest industry trends.
In addition, being a family-owned company, our guiding values revolve around friendly customer service. We are not only interested in giving your home the best touch; building a lasting cordial relationship with you also matters to us. When you hire us for your professional window cleaning, you opt for unmatched excellence.
Your window is most likely the first thing anyone who enters your home sees. This makes aesthetics a primary function of windows. As it happens, dirt accumulates quicker on window surfaces. This is due to their peculiar design.
Expert Window Washing
Carthage NC Residents Trust
It gets worse when the window is in hard-to-reach places—you watch it get ridden with dust, and there's nothing you can do. Well, not anymore. Our team is adept at cleaning all exterior surfaces—regardless of where they're located. If you point it, we can reach it; if we can reach it, we can clean it. Contact us today for a free quote.
Now, acid rain can encourage the build-up of debris on your window. This affects your window's longevity. The minor cracks you notice at first can degenerate, giving you a reason for a full replacement. Also, if your home here in Carthage is by the roadside, you should consider cleaning your windows more often. Granted, it's a strenuous chore—but that's why we're here. If you've been looking for a trusted window cleaning company in Carthage, NC, you've found one.
Further, when dirt particles build-up on your window, the quality of airflow in your home is reduced. Some of this dirt manifests as molds linked to health hazards like allergies. The reality that these health effects are only sometimes immediate doesn't mean you should take them seriously. Chances are you've been looking for a window cleaning company near you, one you can fully rely on. What touch can be better than Gentle Renew? We're eager to hear from you today.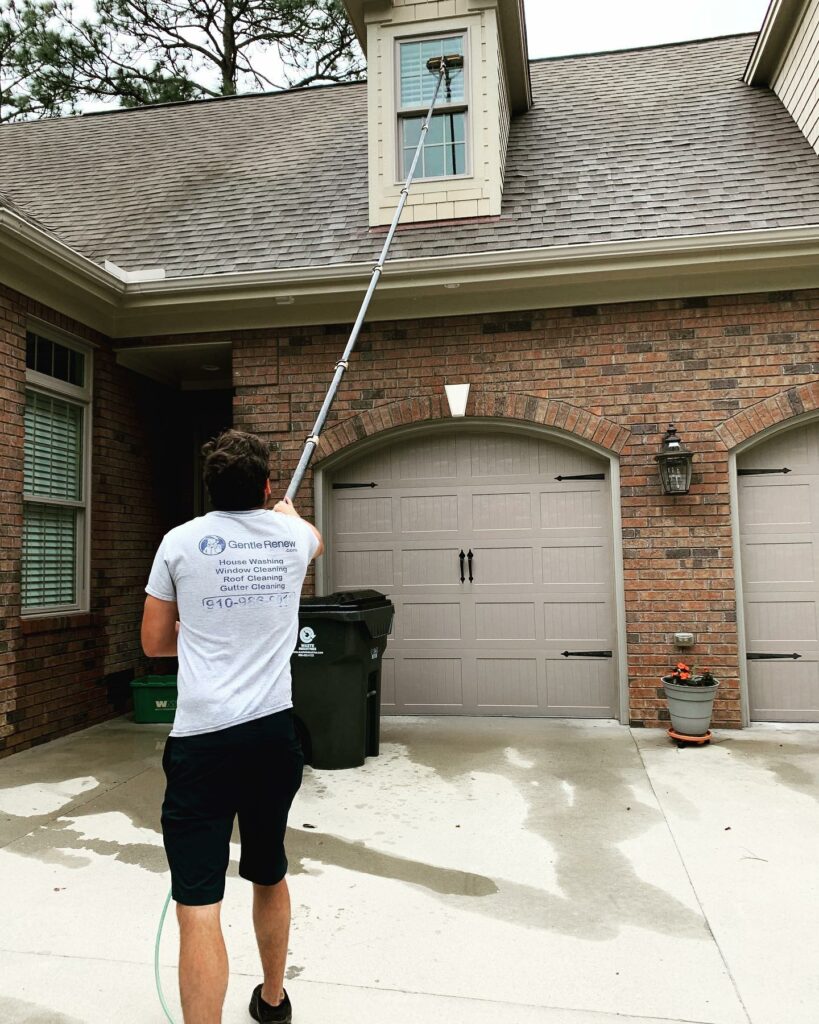 Local. Trusted. Family Owned.
Professional Window Cleaning Services Done Right
Call Today for Residential Window Cleaning
in Carthage, NC!
Optimal window cleaning will also allow more light into your rooms, giving them satisfying warmth. As it happens, the DIY route for window washing is tempting. If you're a newbie, you stand the risk of leaving streaks on your window. And you know what's worse than a dirty window? A poorly cleaned one! Window streaks are unsightly. Hence, it must be avoided. Professional cleaning is a surefire way to do so.
Although it's a small town, Carthage, NC, is the county seat of Moore county. The town's population pales in comparison to the large populace of North Carolina.
Since it's more of a community than a town, services that enhance curb appeal are important. This makes our residential window cleaning especially important.
Ultimately, excellent window cleaning will improve your curb appeal, ensure good-quality airflow, and make your windows last long. These are dreams we've made come true for many homeowners. You can be next if you dial the number below now.
We also offer a variety of other services such as: