Local. Trusted. Family Owned.
Pressure Washing Carthage NC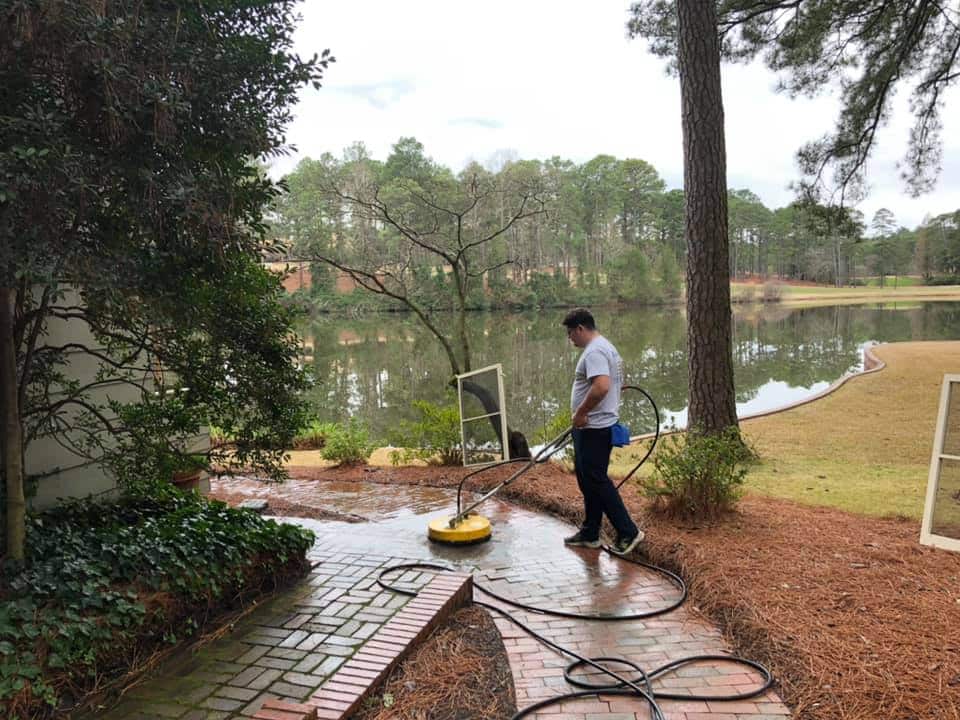 Top-Rated
Power Washing in Carthage
One of the things that come with the consistent use of a building is stains and dirt. Be it a residential or commercial building, as long as the building is used and open to human interactions, there are bound to be stains and dirt around the building resulting from the actions and activities of the building occupants.
This understanding is one of the reasons why facility managers and homeowners take cleaning and washing seriously. Washing is one of the most basic and effective approaches to building maintenance. It provides a simple way to get rid of these stains and dirt that threaten to deface the building.
However, as much as cleaning is basic, it has certain technicalities to it. These technicalities are not commonly known to non-professionals. This is why you need a professional cleaning company to handle your building maintenance, such as Gentle Renew Exterior Cleaning Service.
Gentle Renew Exterior Cleaning Service is a professional cleaning service provider in Carthage, NC, that specializes in the maintenance of the exterior parts of buildings. At Gentle Renew Exterior Cleaning Service, we understand the cleaning process and the technicalities that come with it. This understanding makes it possible for us to leverage the technicalities to provide you with a befitting cleaning service.
Searching for Carthage
Pressure Washing Near Me?
One of the technicalities of the cleaning process is understanding that there are two types of washing or cleaning when it concerns building maintenance. There is the soft washing approach that requires simple washing and scrubbing with soap and water. This type of cleaning approach works for washing off light stains and dirt. It is also used in cleaning or washing the interior parts of the building.
The second type of washing is the power washing or pressure washing option. As the name implies, it requires water sprayed at high pressure to effectively clean stains and dirt that were too tough for the soft washing approach. It goes without saying that the pressure washing approach is used for exterior building parts to clean tough stains.
Be it soft washing or power washing, the application of either cleaning approach requires a certain level of expertise and experience that you may not have. This is why you need Gentle Renew Exterior Cleaning Service.
Gentle Renew Exterior Cleaning Service is a power washing company offering pressure washing services to people and businesses in Carthage, NC. Our power washing services at Gentle Renew Exterior Cleaning Service are designed to provide residential and commercial buildings with a chance to clear out any tough stain that threatens the visual appeal and the continued functionality of buildings in Carthage, NC.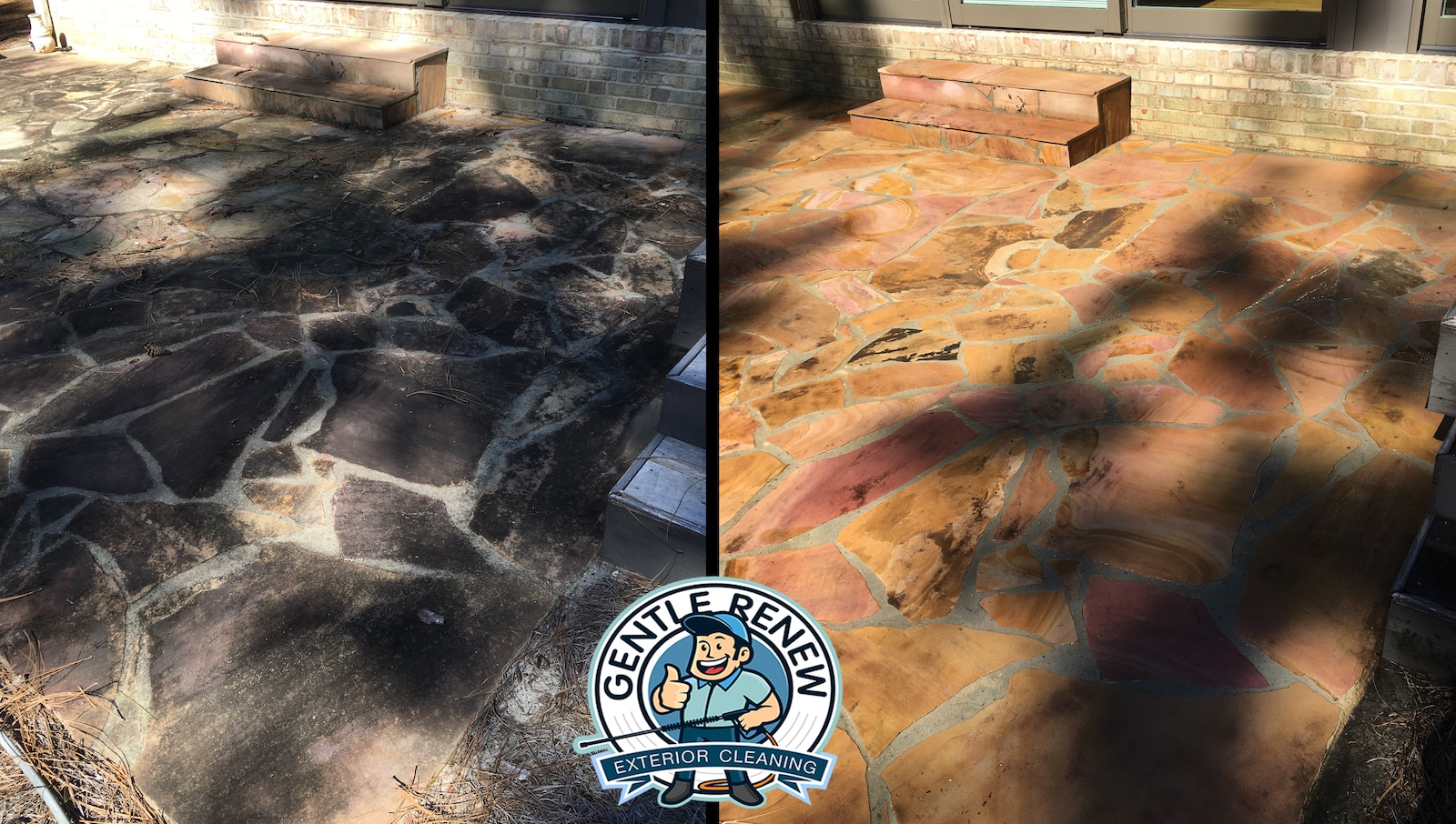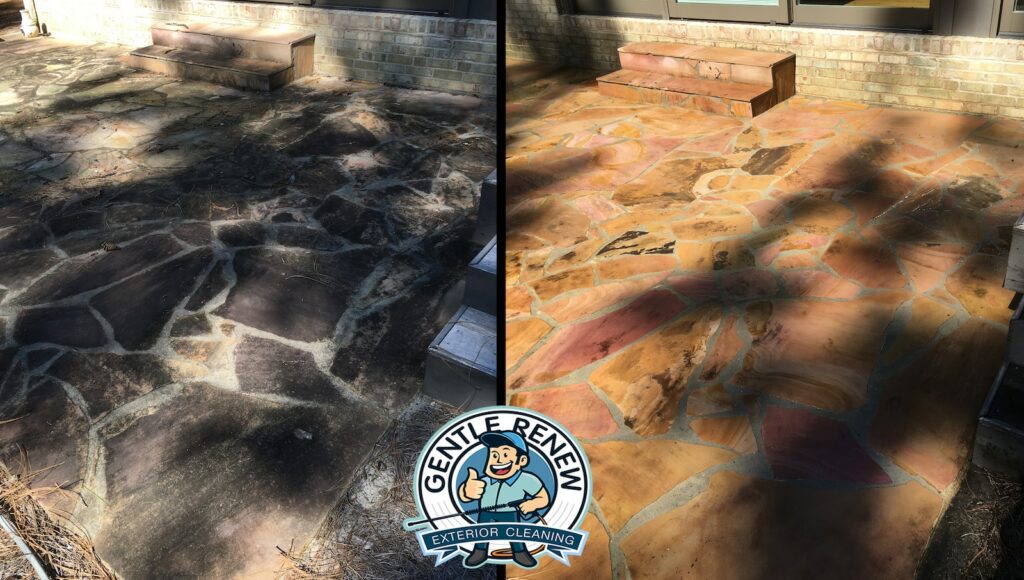 Local. Trusted. Family Owned.
Expert Power Washing Carthage NC Residents Trust
Call Today for Pressure Washing in
Carthage, NC!
We understand the importance of a clean residential as well as a commercial building. We also understand the effects associated with dirt and stains left uncleaned on the building's aesthetics, functionality, and even structural stability. This is why we provide a pressure washing service in Carthage, NC, that not only leaves your building clean but also ensures that you never get to worry about the adverse effects of a stained building.
You need to understand that as much as you hate tough and stubborn stains in your building, you may not be able to use the pressure washing approach by yourself. This is because the cleaning process is complex and comes with serious safety and health risks. There is a chance that the water sprayed at high pressure would cut your skin and cause injuries, amongst other risks.
Therefore, it is advisable that you allow Gentle Renew Exterior Cleaning Service to handle the power washing process for you. We handle the cleaning process and remove you from the risks and dangers of handling the process by yourself.
We also offer a variety of other services such as: