Local. Trusted. Family Owned.
Dryer Vent Cleaning Pinehurst, NC
Air Duct Cleaning
Pinehurst, NC Residents Trust
The experienced cleaning crew from Gentle Renew Exterior Cleaning has many professional services we offer to our customers. Some of our services include; house washing, roof cleaning, gutter cleaning, window washing, concrete cleaning, and so much more. One unique service we provide is dryer vent cleaning Pinehurst, NC, area.
Many property owners do not put too much thought into their dryer vent until they suspect there is a problem, or even worse, there is a fire due to dryer vents that have not been maintained properly. If you are interested in a Pinehurst dryer vent cleaning near me service or learning more about air duct cleaning in Pinehurst, NC, then please reach out to our enthusiastic crew at any time. We are delighted to share our air dryer vent cleaning Pinehurst, NC, knowledge with you and provide you with reliable dryer vent hose cleaning Pinehurst, NC, services!
Gentle Renew Exterior Cleaning is a fully insured, licensed, and certified company. As a locally-owned company, we take great pride in the work we do for our neighbors, and we enjoy meeting our neighbors, too. Our goal is to provide customers with top-quality exterior cleaning and dryer vent cleaning service Pinehurst, NC, projects with every single service we perform.
Searching for Pinehurst Dryer
Vent Cleaning Near Me?
We know our customers rely on us to take care of their homes and treat their homes with care and concern. As an established dryer vent cleaning company Pinehurst, NC, region, we have the training and the equipment needed to provide top-notch services to our customers. Call today for dryer vent cleaning Pinehurst, NC locals trust!
When you are looking for Pinehurst dryer vent cleaning companies near me, you want to find a Pinehurst dryer vent cleaning company near me that knows how to handle all types of dryers. Over the years, we have worked with a wide array of dryer brands and with all types of dryer vents. Our team members work systematically to examine each dryer vent carefully and ensure the vent is free from all debris, lint, and anything else that can be hazardous to your home.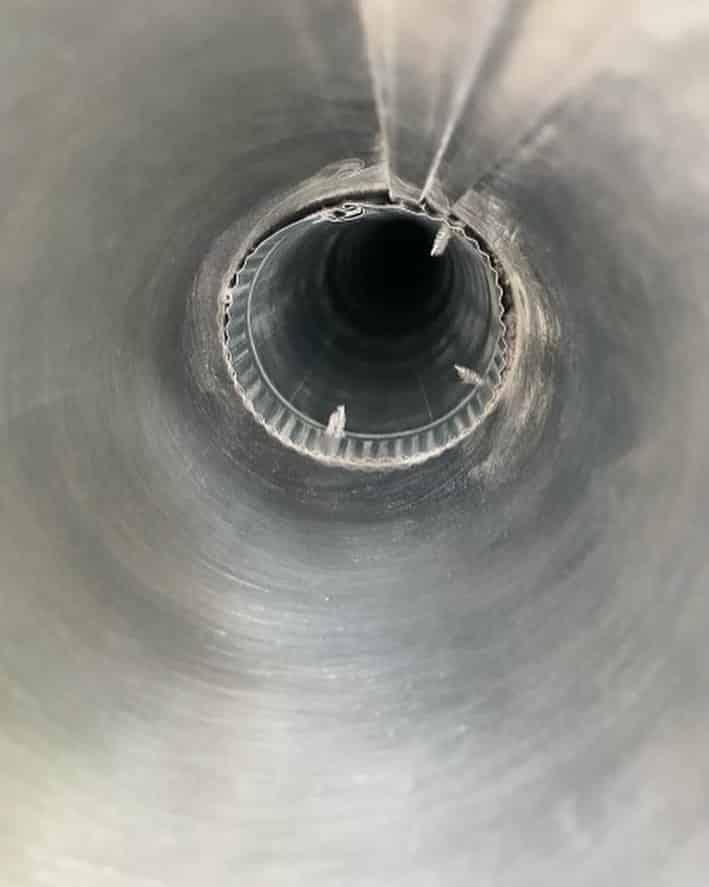 Local. Trusted. Family Owned.
Professional Dryer Duct Cleaning in Pinehurst, NC
Top-Rated Dryer Vent Cleaning
Service in Pinehurst, NC
Pinehurst is a quaint and serene community that is located in the eastern part of North Carolina. The city has been dubbed as the "Home of American Golf" due to the plethora of golfing opportunities in the region. One famous place where golfing can be enjoyed is the Pinehurst Resort. This beautiful place offers an iconic golf course, a spa, meeting facilities, hotel accommodations, and so much more. Pinehurst is home to approximately 16,000 people, and many more people visit the welcoming community throughout the various seasons.
If you live in the Pinehurst area and you have been looking for a Pinehurst dryer vent cleaning service near me, then please remember our well-established company, Gentle Renew Exterior Cleaning. Our professionals are glad to take a look at your dryer vent and perform the top-quality cleaning services you expect from a dedicated cleaning crew. Our experts are glad to work on residential and commercial dryers, and we are available to work any time of the year. We provide the best air duct cleaning Pinehurst, NC has to offer. If you have any questions regarding dryer vent cleaning services or any other cleaning service we can help with, then please contact us at your earliest convenience. We are excited to hear from you and work with you any time!
We also offer the following services in Pinehurst, NC: