Local. Trusted. Family Owned.
Gutter Cleaning Pinehurst, NC
Searching for Pinehurst
Gutter Cleaning Near Me?
The gutter system in your home is very important. Gutters help protect your home's building supplies from receiving water damage during heavy rainstorms, snowstorms, or hurricanes. As a dedicated homeowner, you know the value of taking care of your gutters and ensuring the gutter system is working properly at all times. If you have been looking for a gutter cleaning Pinehurst, NC, service or for a gutter cleaning company Pinehurst, NC, area, then please remember our company, Gentle Renew Exterior Cleaning. Our professional team is proud to offer top-quality gutter cleaning services in Pinehurst, NC, to all homeowners in the area.
We know that when you are searching for Pinehurst gutter cleaning companies near me, you have a variety of companies from which to choose; however, we hope to be the top-rated rain gutter cleaning Pinehurst, NC, company you pick for all of your gutter-related services. Over the years, we have developed the skills and the equipment needed to handle all sizes and types of gutter systems. Our experienced team is proud of the reliable Pinehurst gutter cleaning near me services we provide to all of our neighbors.
Gutter Cleaning Services
Pinehurst, NC Residents Trust
Our gutter cleaning service Pinehurst, NC, the area is all-inclusive. We examine gutters to ensure they are attached properly to your home and that there are no gutters that are damaged or in need of a repair project. Our team members will rid your gutter channels of all debris that interferes with the function of your gutter system. When we are done, your gutters will be free from leaves, tree branches, animal nests, and anything else that has accumulated in your gutters over time. Furthermore, we ensure your downspouts are unclogged and are functioning correctly, too. 
Gentle Renew Exterior Cleaning is a fully insured and licensed company. We have all of the ladders and tools needed to perform gutter cleaning services that are dependable, safe, and beneficial for all homeowners. We believe our gutter cleaning cost Pinehurst, NC, services are comparable to our competitors, but our customer service is excellent, and we strive to be one of the most professional companies in the region.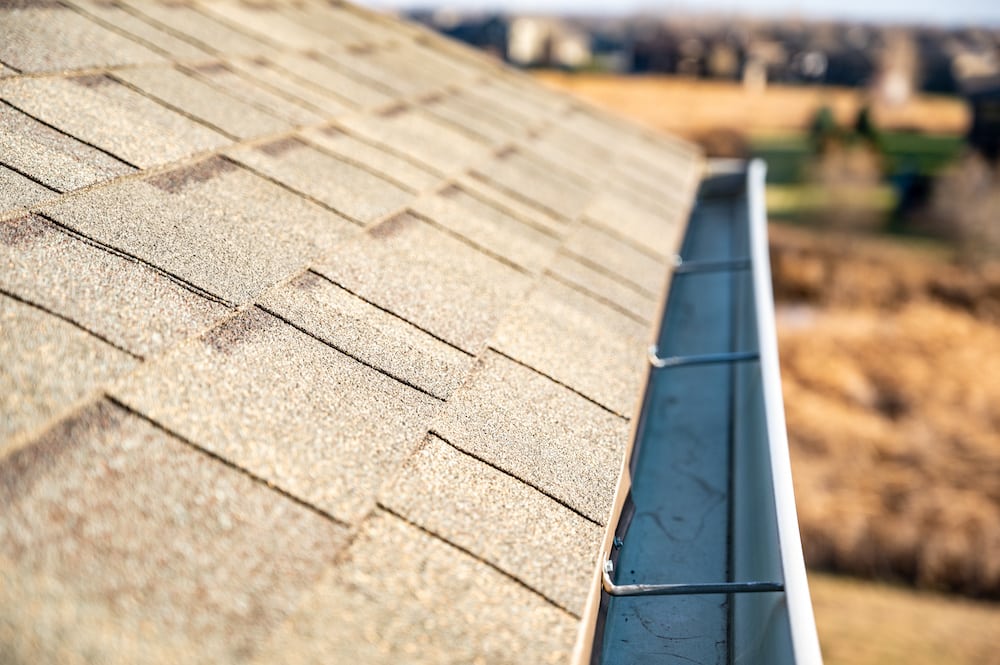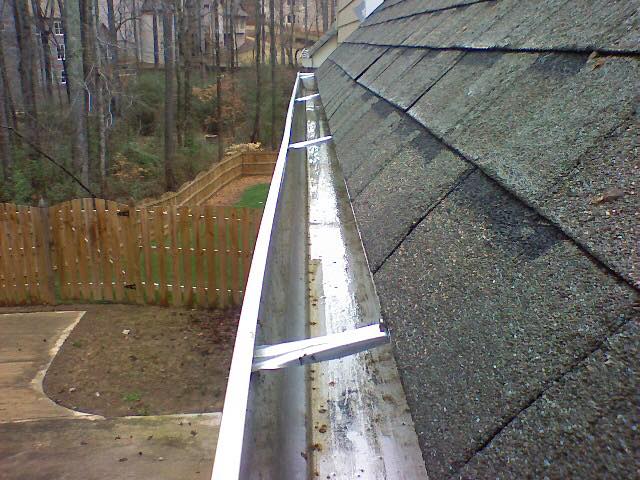 Local. Trusted. Family Owned.
Professional Gutter Cleaning Service in Pinehurst, NC
Call Today if You Are Searching for Pinehurst
Gutter Cleaning Service Near Me
Pinehurst is a beautiful and welcoming community. The area is known for the many golf courses that have developed around the area. The Pinehurst Resort is a famous landmark that offers world-class golfing, tennis, spa facilities, meeting rooms, hotel accommodations, and so much more. The village of Pinehurst has much to offer, too. There are several local restaurants, retail shops, antique stores, and parks to enjoy, too. One local park that draws many visitors is Pinehurst Lake. This 200-acre lake is the central feature of the park that offers a beach area, boating, swimming, fishing, and so much more.
If you live in Pinehurst and you have been searching for a Pinehurst gutter cleaning service near me or a Pinehurst residential gutter cleaning near me service, then please reach out to a representative from Gentle Renew Exterior Cleaning at your earliest convenience. Our professionals are some of the most qualified in the industry, and we have a passion for taking care of our neighbors and ensuring their gutter systems are fully-functioning. We work throughout the year, and we welcome the chance to work with you at any time!
We also offer the following services in Pinehurst, NC: