Local. Trusted. Family Owned.
House Washing Pinehurst, NC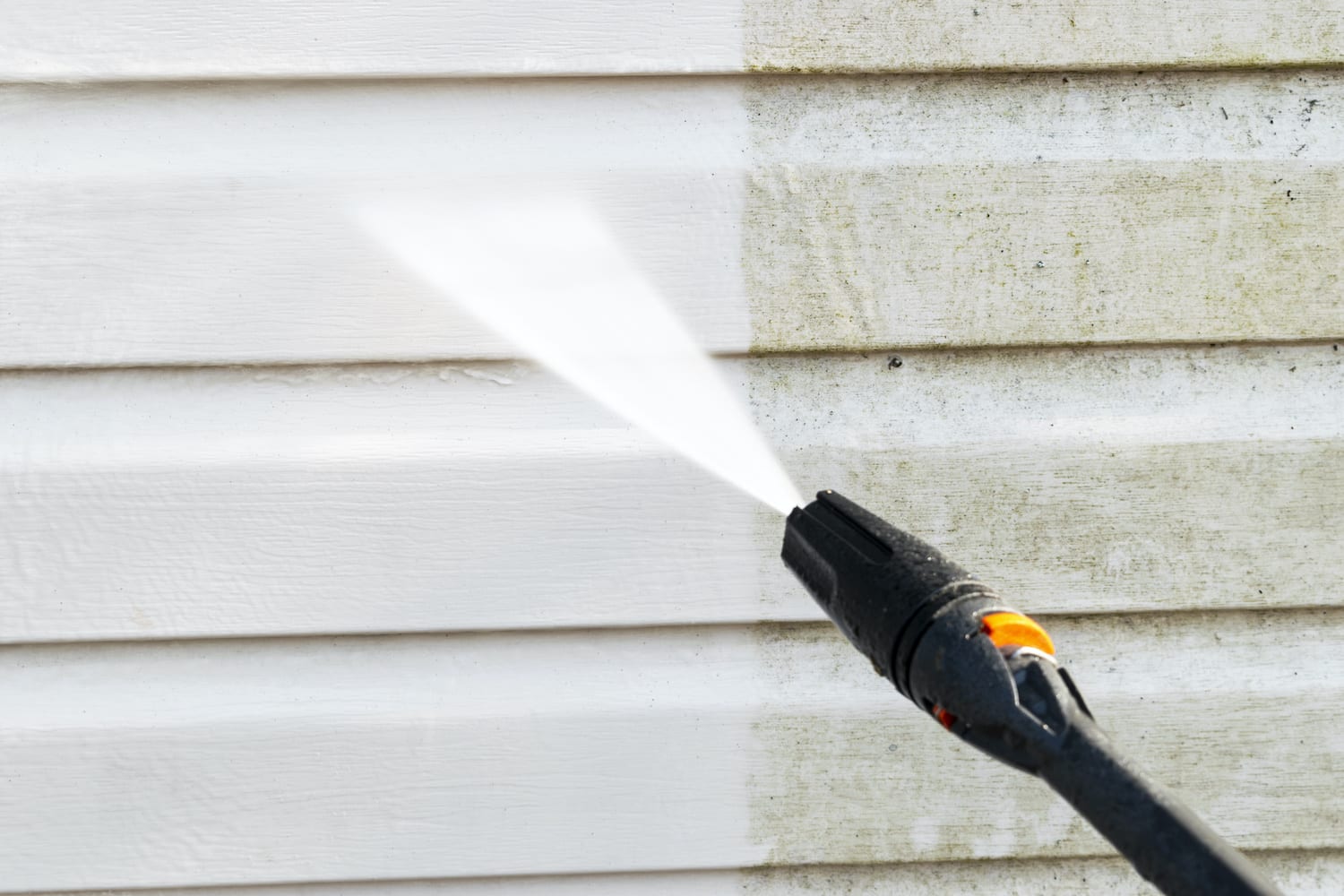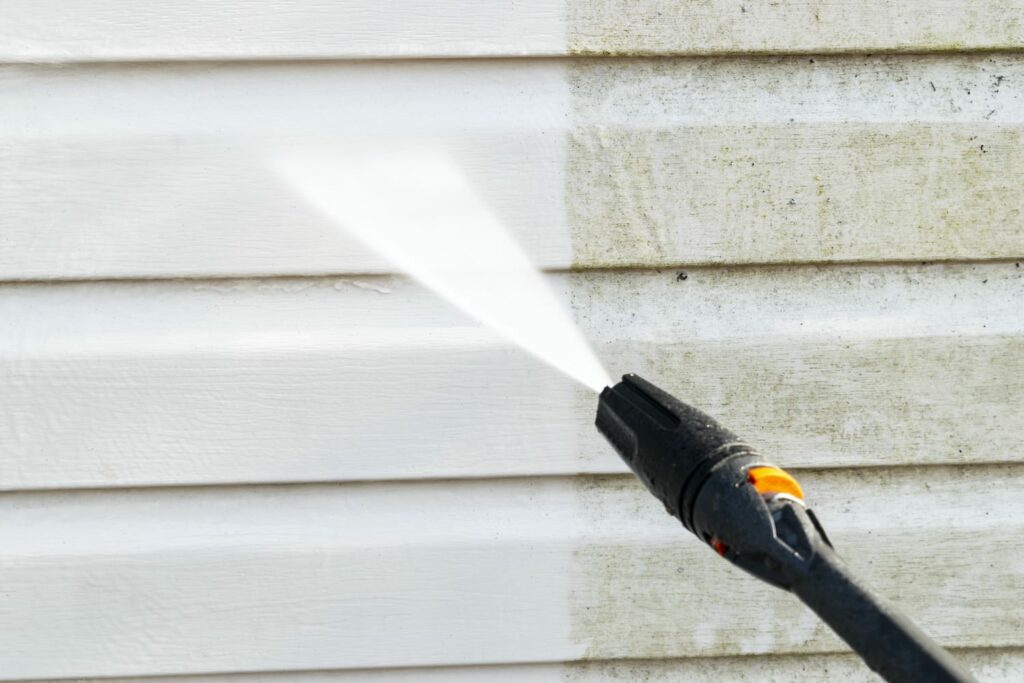 Searching for Pinehurst
House Washing Near Me?
Maintaining your home is a valuable activity for homeowners everywhere. If you live in the eastern part of North Carolina, then the dedicated professionals from Gentle Renew Exterior Cleaning would like to offer top-quality house washing Pinehurst, NC, services to you. We have been providing reliable and affordable house pressure washing house Pinehurst, NC, services, and power washing house Pinehurst, NC, services for a long time. Our cleaning crew is comprised of some of the best home power washing Pinehurst, NC enthusiasts in the industry, and we are excited to take care of your exterior cleaning services at any time.
Our team members use a unique cleaning process called soft washing Pinehurst, NC, services for many of our house washing projects. We understand the nuances involved in effective and safe house pressure washing Pinehurst, NC, services. When we examine your home's building materials, we can determine which areas of your home require varying cleaning techniques. From soft washing to house power washing Pinehurst, NC, services, we have a full range of cleaning methods we provide for our clients.
Top-Rated Soft
Washing in Pinehurst, NC
From the top of your home's exterior walls to the base of your home's foundation, we use professional-grade cleansers and machinery to rid the outdoor surfaces of dirt, mold, mildew, algae, pollen, insect nests, and any other substance that has developed over time. We know that your home is a big investment for you. Our goal is to help protect your investment and prolong the life expectancy of your building materials, too.


When you are looking for a Pinehurst house washing near me service, you want to find a company that has established roots in the community and has developed a solid reputation amongst previous customers. Our team members work closely with each client to learn about the results you want for your home, and we enjoy building long-lasting relationships with all of our neighbors during the process.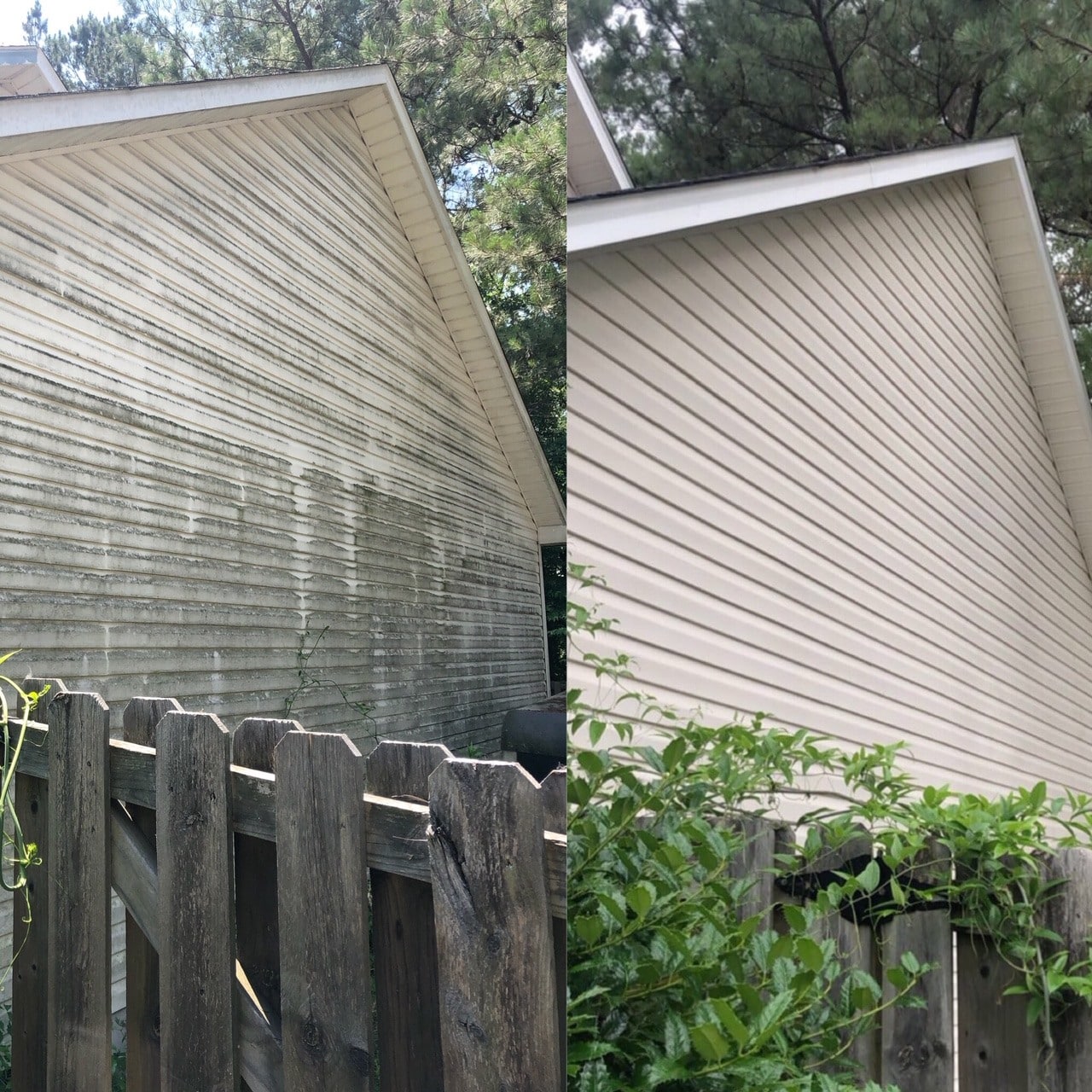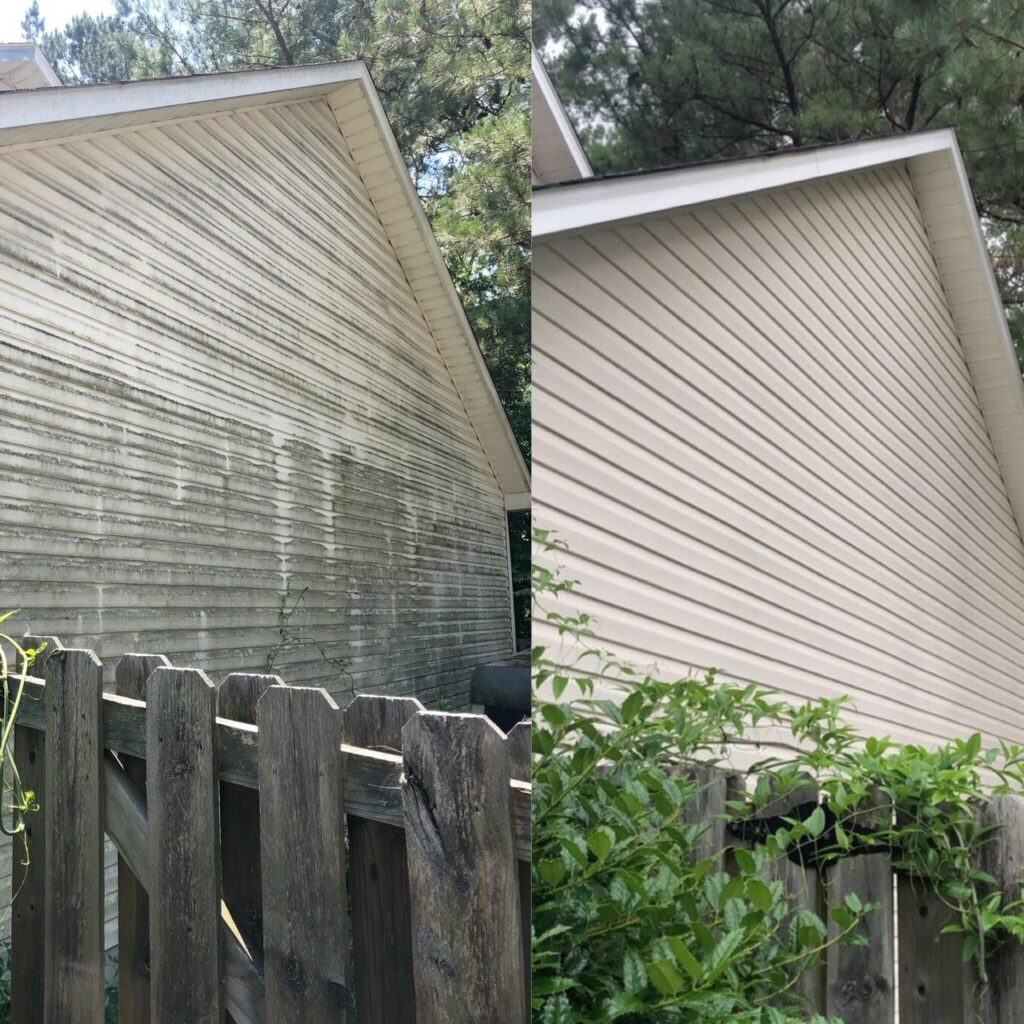 Local. Trusted. Family Owned.
House Pressure Washing Pinehurst, NC Residents Trust
Call Today for Pressure Washing
House Pinehurst, NC Services
Pinehurst is a lovely, quaint community that is rich in history, beauty, and many things to see and do in the area. It is home to approximately 16,000 people, and many more people visit this scenic community throughout the year. Pinehurst is known as the "Home of American Golf". The region's rolling hills, open spaces, and moderate temperatures encourage people to enjoy the outdoor environment, and golf is certainly a popular sport in the region. The historic Pinehurst Resort is one local place that offers an attractive golf course, spa, tennis facilities, meeting spaces, hotel accommodations, and so much more.
If you live in Pinehurst and you have been searching for a Pinehurst house pressure washing near me service or a Pinehurst house power washing near me service, then please reach out to the knowledgeable cleaning crew from Gentle Renew Exterior Cleaning. Our professionals are equipped with some of the best cleaning supplies available, and our staff has the advanced training needed to enhance the beauty of your home while protecting the building materials, too. Our professionals are available on a year-round basis, and we welcome the chance to work on your house washing project any time of the year. We are always free to answer any questions you have for us, and we can provide you with a complimentary estimate for a house washing service, too. We look forward to speaking with you at any time.
We also offer the following services in Pinehurst, NC: