Local. Trusted. Family Owned.
Gutter Cleaning Cameron NC
Searching for Cameron
Gutter Cleaning Near Me?
If you need the services of a reputable gutter cleaning company in Cameron, Gentle Renew Exterior Cleaning is your choice. We are available to serve residential clients in Cameron and surrounding areas, as well. Our services are of the best quality and are available at affordable prices. You can trust our team of professionals to give you total satisfaction and every worth of your money.
As a local family-owned company, we have faithfully served many clients who put so much trust in us. We use some of the best techniques and equipment in the industry. Our experts have high knowledge and skills in the gutter cleaning process. You can trust us with your project needs as our professionals are very friendly and courteous. We will give you the best gutter cleaning services you need.
Expert Gutter Cleaning
Cameron NC Residents Trust
Dirty and clogged gutters are a recipe for disaster. This is because the integrity of your roofs could get compromised and expose your property to unwanted agents. Cleaning your gutters requires high knowledge about the roof involved to avoid unintentionally damaging it. Our team of experts has so much knowledge about every type of roof and how to handle them. We get rid of the leaves, snow, dirt, moss, algae or grime that might be inside your gutter. We would leave your gutters looking as good as new.
Clogged gutters could also reduce your building's appearance, as dirty water could stain your walls. To prevent this from happening, you need the professional services of a company like ours. As a gutter cleaning service provider, we are here to prevent you from having to replace or repair your roof. It is cost-effective to get your gutters cleaned at least twice a year. This will prolong your roof's lifespan and protect your property's integrity.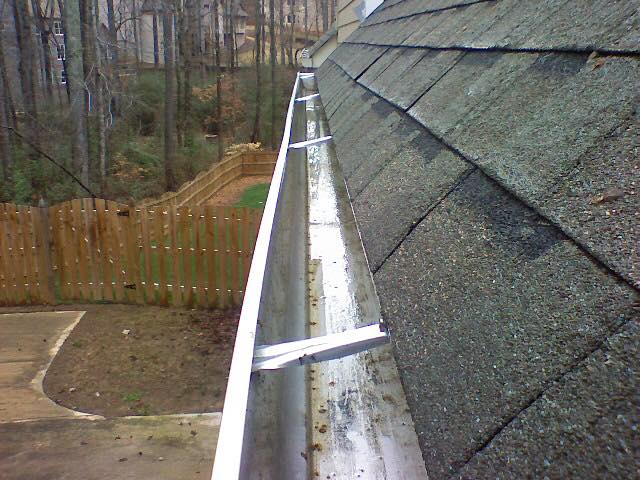 Local. Trusted. Family Owned.
Professional Gutter Cleaning Service Done Right
Call Today for Gutter Cleaning
in Cameron,NC!
We are a fully insured and licensed gutter cleaning Cameron NC company that follows all necessary safety protocols. You can rest assured that your project is in safe hands. We promise not to get in the way of your activities at all. Let us make rain gutter cleaning hassle-free for you and leave you to spend time on things that matter.
Cameron is a beautiful place to settle down. This low-populated town offers some of the best housing options in North Carolina. If you choose to live here, you can be sure to be immersed in the suburban rural mix. You might have just found your future settlement if you love being conservative. There are also places for flavorful, fast foods that would have you going for more. You can visit "Hwy 55 Burgers Shakes & Fries" and try many options. The staff is friendly, and the ambiance is just so relaxing.
Are you in search of Cameron NC gutter cleaning near me? If so, Gentle Renew Exterior Cleaning has got you covered! We have the best hands in the industry on deck and would give your gutters an intensive cleaning. We offer instant free quotes for potential projects. If you have any questions about any of our services or projects, please reach out to us. We would love to have a chance to show you our prowess.
We also offer the following services in Cameron, NC: