Local. Trusted. Family Owned.
Window Cleaning Cameron NC
Searching for Cameron
Window Cleaning Near Me?
Gentle Renew Exterior Cleaning offers top-notch window cleaning services to all residential clients in Cameron and its environs. Our services are affordable and proven to offer 100% customer satisfaction. Our team of experts is well skilled and highly experienced in the business of window washing.
Our local family-owned window cleaning service provider has some of the best equipment in the industry. Rest assured, we consider all your project needs and follow all safety protocols. We use eco-friendly products and techniques that aren't hazardous to your health in any way. If you want to ensure that the integrity of your windows is protected, we are a perfect choice. Our techniques ensure durability apart from total cleanliness.
Expert Window Washing
Cameron NC Residents Trust
Windows could be stained by different things, including dirt, grime, animal droppings, dead insects, rain splatters, etc. When this happens, the appearance of your home gets significantly reduced. We get rid of any stain no matter how long it's been there. Let us give your windows a pristine look they deserve. You can trust our experts to get the cleaning done without getting in the way of your activities.
We offer professional window cleaning services and make window cleaning hassle-free for you. Windows are also potential places for the growth of mold or algae. You could also find animal nests that threaten the appearance of your building. We prevent you from getting possible allergies from mold by giving you the perfect residential window cleaning services. We would eliminate the algae and animal nests for you.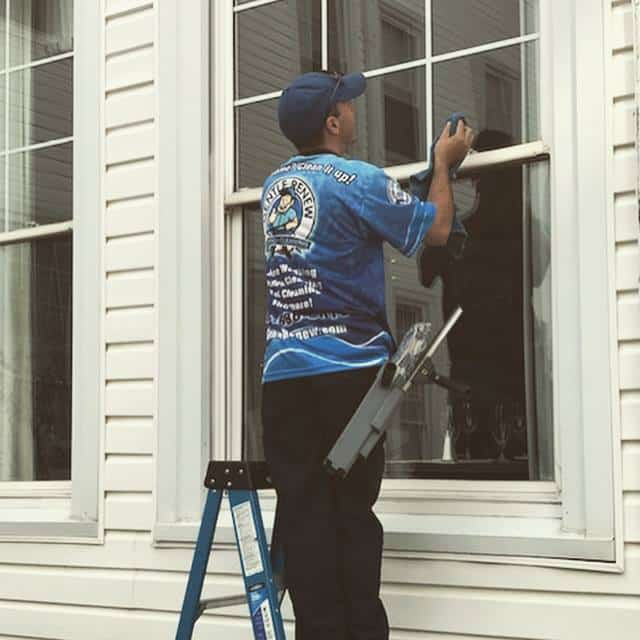 Local. Trusted. Family Owned.
Professional Window Cleaning Services Done Right
Call Today for Residential Window Cleaning
in Cameron, NC!
Our eagle-eyed professionals would clean even the littlest and hard-to-reach stains. We wipe every part of your windows from top to bottom. Height isn't a problem, so trust us to clean any type of window anywhere. We would help remove every speck of dirt that might be disturbing your view of nature. Let us have your windows be the envy of the neighborhood in no time.
If you need to get antiques, Cameron has a lot of antique stores for you to explore. No wonder it is called the antique capital of the Sandhills. You can check out Sullivan's Antiques, which is less cluttered and has wider aisles than most stores. You can find various items like glassware, furniture, linens, etc. The exciting thing about this beautiful and conserved town is its proximity to fun places in nearby areas. One such place is the legendary House in the horseshoe in Sanford city which is merely 30 minutes away.
Gentle Renew Exterior Cleaning is the one to call if you're ever looking for Cameron NC window cleaning near me. We would give your windows a professional and thorough cleaning. We reiterate that our services are top-tier and won't have you breaking the bank. If you have any questions about our services, please don't hesitate to contact us right away. You can reach out to us now for an instant and free quote. We hope to work with you and trust we can offer you a professional window cleaning Cameron NC.
We also offer the following services in Cameron, NC: