Local. Trusted. Family Owned.
Searching for Cameron
House Washing Near Me?
Have you been searching for professional house washing services in Cameron? If so, Gentle Renew Exterior Cleaning offers top-tier exterior house cleaning services at affordable prices. Our services are available to residential clients in Cameron and surrounding areas, as well. We have experienced professionals with expert knowledge and a high level of skills on our team. We assure you that our services are of the best quality and offer total customer satisfaction.
Our local family-owned company uses some of the best equipment in the industry. You can trust that every technique or product used by us is eco-friendly and not dangerous in any way. With our techniques, we will preserve the integrity of your home.
Top-Rated Soft
Washing in Cameron
A properly cleaned house exterior isn't only aesthetically pleasing, it is also sure to leave you healthy. When inhaled, mold or dust can trigger terrible allergies and should be eliminated immediately. We would improve the appearance of your homes and, consequently, your health.
A clean home is essential if you need to sell your property and need potential clients. A dirty-looking property could be a significant turn-off and make buyers turn away. That is why you need the help of professionals like us to clean your property for you. We would have your client impressed and close the deal in no time.
Our team of professionals would leave no stone unturned and clean your driveways, parking spaces, walkways, roofs, and walls. We assure you that no work is too big or small for us to handle. As the integrity of your buildings is of utmost importance to us, we also use soft washing. This type of washing doesn't require so much pressure and is the best for delicate areas around your home. Such delicate areas include windows, roof shingles, wood paneling, sidings, screen, etc. You can contact us for our expert siding washing to make your sidings look as good as new.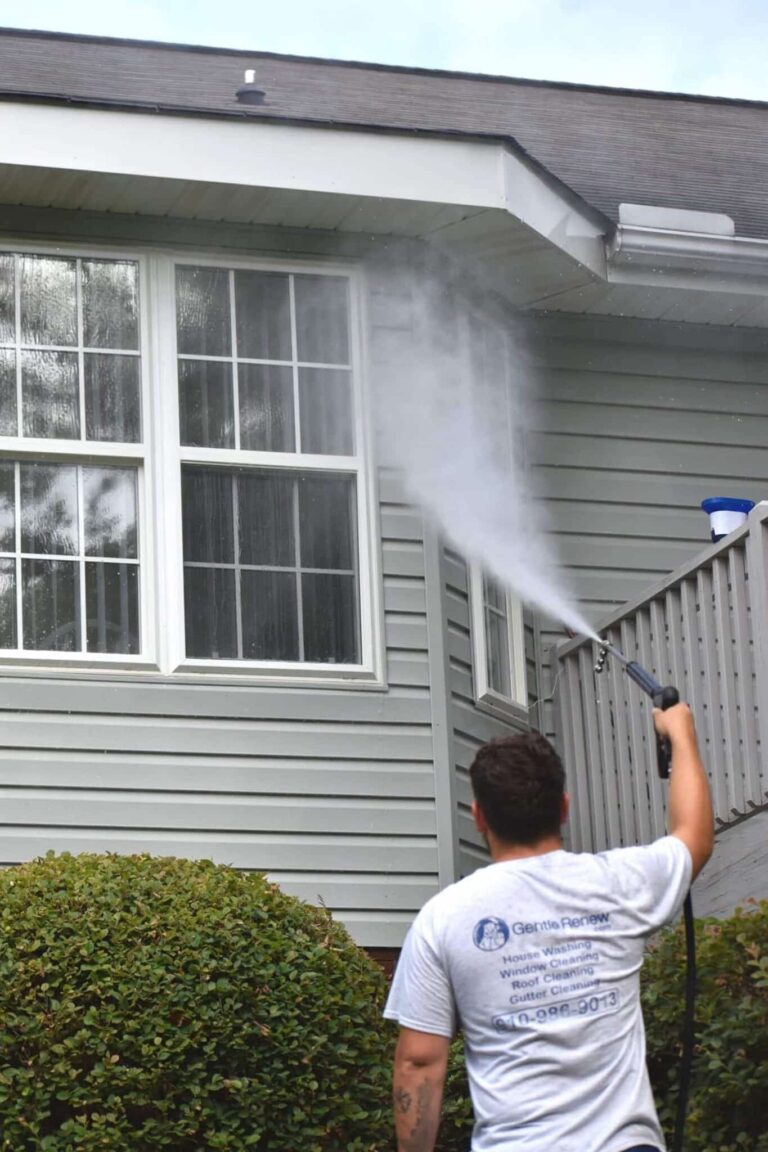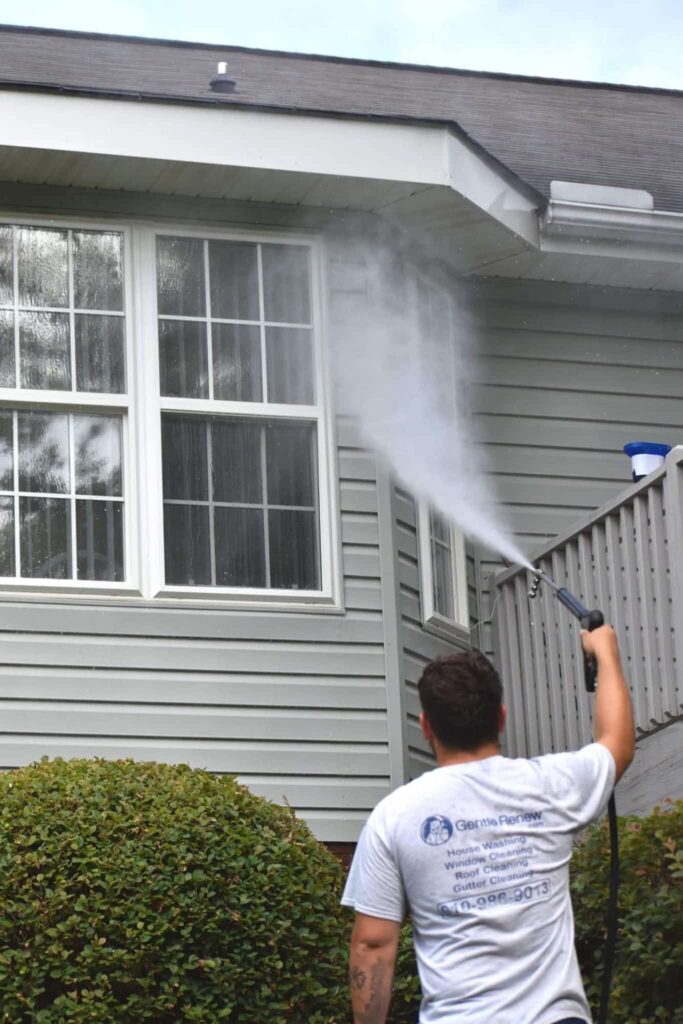 Local. Trusted. Family Owned.
Expert House Washing Cameron NC Residents Trust
Call Today for House
Washing in Cameron, NC!
Cameron offers some options if you're looking for some exciting places to visit in North Carolina. Jack Creek Cider House is a beautiful place to visit. You would get to taste premium, harvest-based ciders that offer you a refreshing and clean taste. The ambiance is lovely, and it is a great place to chill with family and friends. You can also find food trucks with homely and sumptuous meals to satisfy your taste buds here. Sometimes, they host events and play live music. The staff is friendly, and there is an outdoor area too.
Gentle Renew Exterior Cleaning is proud to offer Cameron NC house washing near me. We reiterate that our services are available at affordable prices. You can communicate your project needs with our super-friendly experts, and you can be sure we fulfill them all. For further inquiries about our services and your projects, please reach out to us. We offer fast and free estimates for your projects. Contact us and have us at your doorstep right away. We hope to hear from you soon about your house washing Cameron NC.
We also offer the following services in Cameron, NC: