Local. Trusted. Family Owned.
Gutter Cleaning Jackson Springs NC
Searching for Jackson Springs
Gutter Cleaning Near Me?
We cannot underrate the gutter's role in maintaining a building's beauty and structural stability. From collecting water on the roof to preventing water damage on the building, a homeowner that wants to prevent messy water damage needs a clean and functional gutter. This is why you need a gutter cleaning service.
While experts have their opinions on cleaning gutters, it doesn't stop the homeowner from choosing cleaning options that work best for the building. According to building experts, rain gutter cleaning should occur every year or every two years. However, a homeowner may decide to increase the frequency or reduce it based on the gutter system's condition and the vegetation surrounding the home.
If you are a homeowner and need a Jackson Springs gutter cleaning service near you, your best option remains Gentle Renew Exterior Cleaning. We are a rain gutter cleaning company that delivers quality and world-class services to our clients in and around Jackson Springs, North Carolina. Our gutter cleaning services are aimed at meeting the expectations of homeowners and residents who want a clean and functional gutter system for their buildings.
If reliability, affordability, and value for money are priorities when partnering with a gutter cleaning company, you need not search any further; Gentle Renew Exterior Cleaning fits the bill. We have had a reputation for satisfying our clients for a long time, and we are not looking to lose that reputation anytime soon.
Expert Gutter Cleaning
Jackson Springs NC Residents Trust
Our rain gutter cleaning services cover residential and commercial buildings or any type of building. Gentle Renew Exterior Cleaning will deliver as long as the building has a rain gutter and the gutter requires cleaning.
We pride ourselves on our ability to deliver on time and according to the terms of the agreement. This is why we start our service delivery by listening to your concerns regarding the gutter, ensuring that we understand the goals you are trying to achieve, and then proceeding to start work as soon as we are cleared.
If you wonder how we can consistently achieve desired results with clients over the years, the answer is the combination of three factors. These factors include a team of professional cleaners, cleaning techniques that are in tune with global standards, and cleaning materials and equipment that are safe for buildings, occupants, and the environment.
Our team of cleaners exudes the professionalism that only comes from adequate training and years of experience cleaning rain gutters. Without crossing the boundaries of professionalism, our cleaners will handle the gutter cleaning with utmost dedication. In the end, you will be left with a thoroughly cleaned and optimally functional rain gutter that continues to protect the roof and the building itself.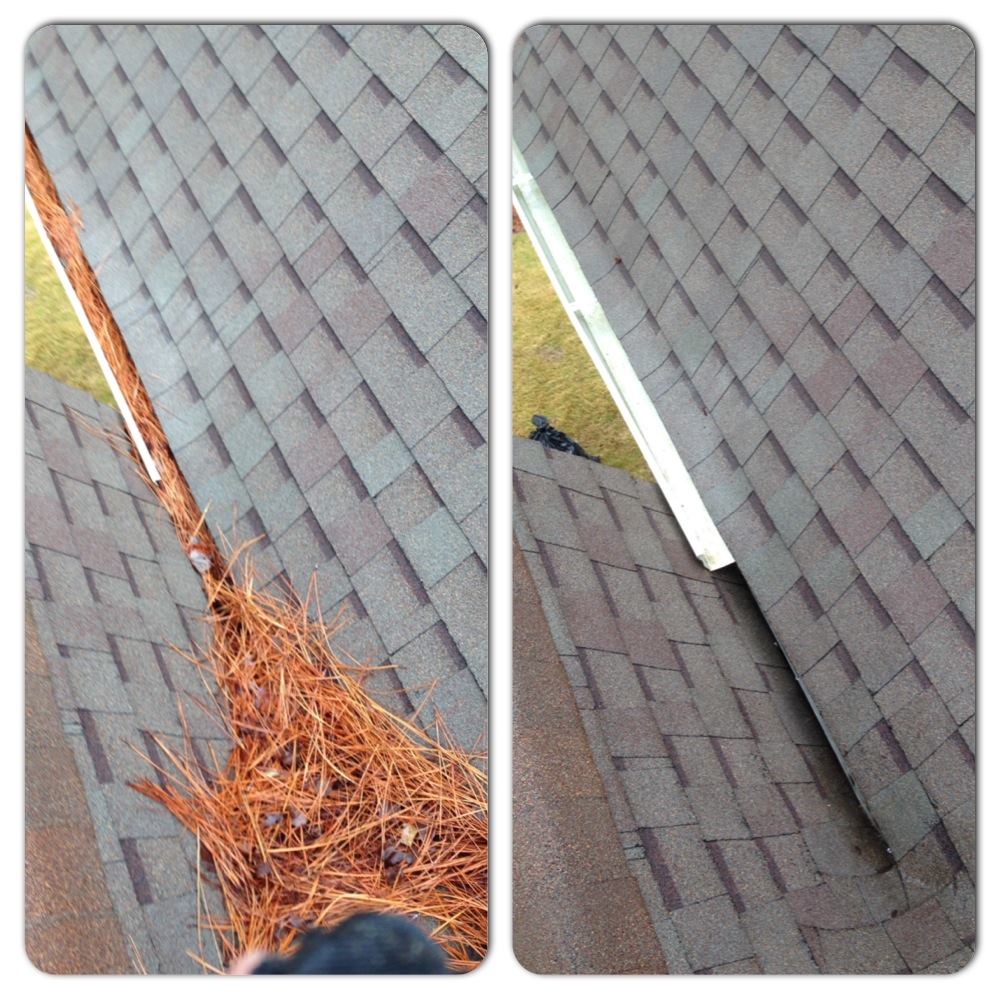 Local. Trusted. Family Owned.
Professional Gutter Cleaning Service Done Right
Call Today for Gutter Cleaning
in Jackson Springs, NC!
As important as gutter cleaning is, it is dangerous and pretty hazardous. This is why you need to trust a professional gutter cleaning service provider with the cleaning of your gutter. So, if you require gutter cleaning in Jackson Springs, NC, reach out to Gentle Renew Exterior Cleaning.
We are a local, family-owned business that has been serving the homeowners and residents of Jackson Springs for some time now. We have built rapport, trust, and reputation with residents, on the back of our quality gutter cleaning service. Therefore, we have a reputation to maintain, which is why we cannot afford to do a substantial job regarding your gutter cleaning needs.
Reach out to Gentle Renew Exterior Cleaning today, and get your rain gutter cleaned and back in optimal working conditions!
We also offer the following services in Jackson Springs, NC: