Local. Trusted. Family Owned.
Pressure Washing Jackson Springs NC
Top-Rated
Power Washing in Jackson Springs
When you get a building, maintenance is one of the key activities that keep the building clean, safe and habitable. It goes without saying that one of the best ways to maintain a building is by cleaning.
Both the interior and exterior of the building require periodic cleaning to remove stains, molds, and dirt in different forms. However, some forms of stain and dirt won't come off with the normal cleaning process. This is when you need a pressure washing service, and Gentle Renew is your go-to option for pressure washing in Jackson Springs, NC.
Pressure washing is an important part of building maintenance, which is why we take it seriously. When stubborn stains and specks of dirt stick to the exterior surface of a building, it defaces the building and makes it less visually appealing. More than that, it could constitute a health emergency for the occupants of the building.
This is why we at Gentle Renew Exterior Cleaning employ the use of qualified and experienced personnel, high-quality equipment, and proven cleaning methods. We are a power washing company dedicated to serving homeowners and residents of Jackson Springs, NC.
Searching for Jackson Springs
Pressure Washing Near Me?
We offer professional cleaning services for the exterior part of a building, using pressure washing techniques such as power washing or soft washing. Thus, if you are searching for the best Jackson Springs pressure washing service near you, Gentle Renew Exterior Cleaning is your best bet.
At Gentle Renew, we work with seasoned cleaning technicians versed in pressure washing. These professionals have years of experience cleaning different types of buildings. As a result, we are equipped with acceptable cleaning methods that work for different building types.
Thus, regardless of whether your building is a residential, commercial, or even an industrial plant, we are well positioned to deliver an expertly cleaned building. Apart from the expertise of our cleaners, the equipment and accessories used for cleaning are all safe for the building, with regards to structural integrity, as well as the environment at large.
We put a lot of emphasis on ensuring that the ecosystem or environment remains safe, which shows in the cleaning agents and equipment we use. It is for this reason that we adapt tested and proven methods in the delivery of our services. These methods are not only faster and more efficient, but they are also equally safer for the buildings and their occupants.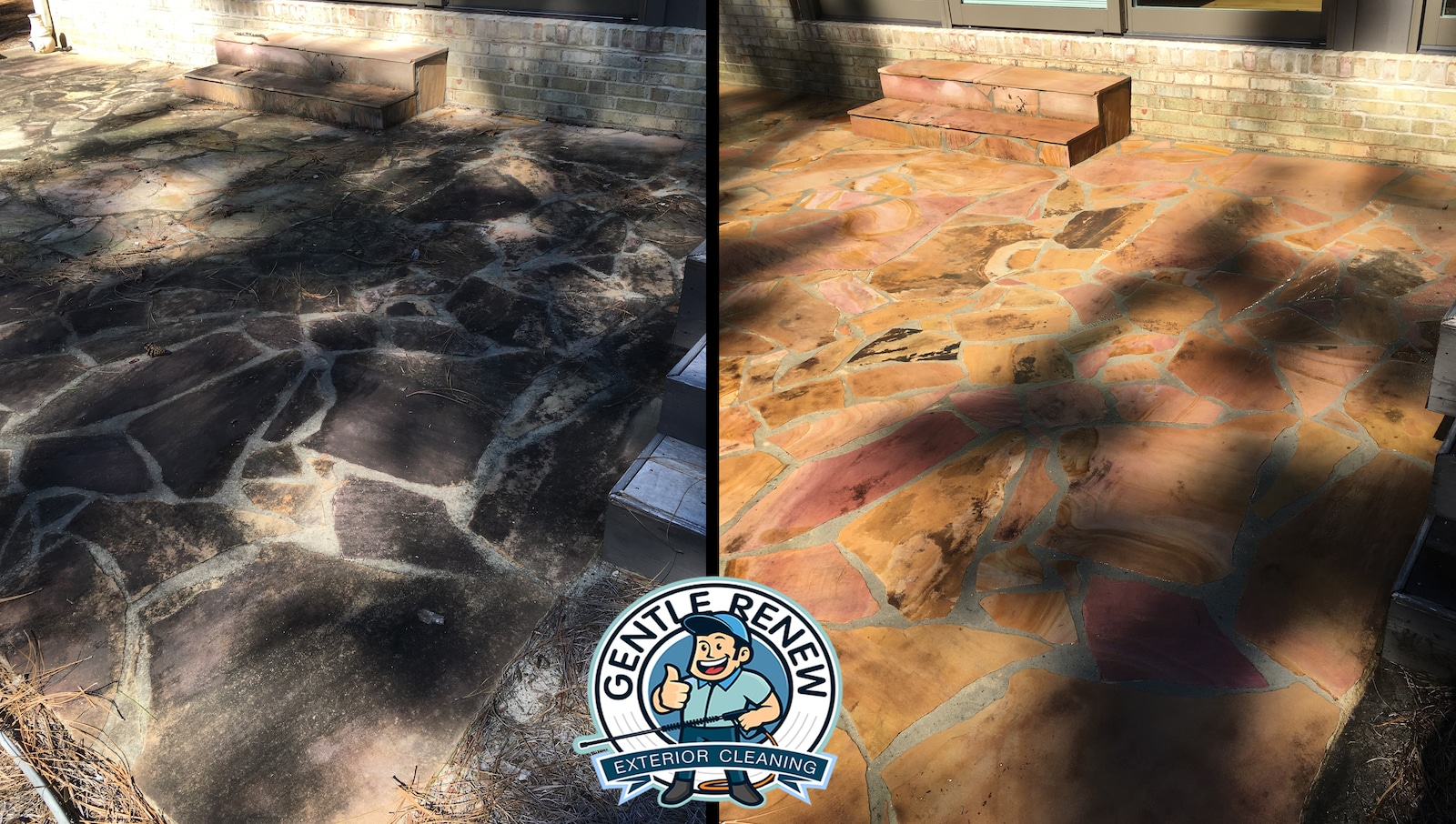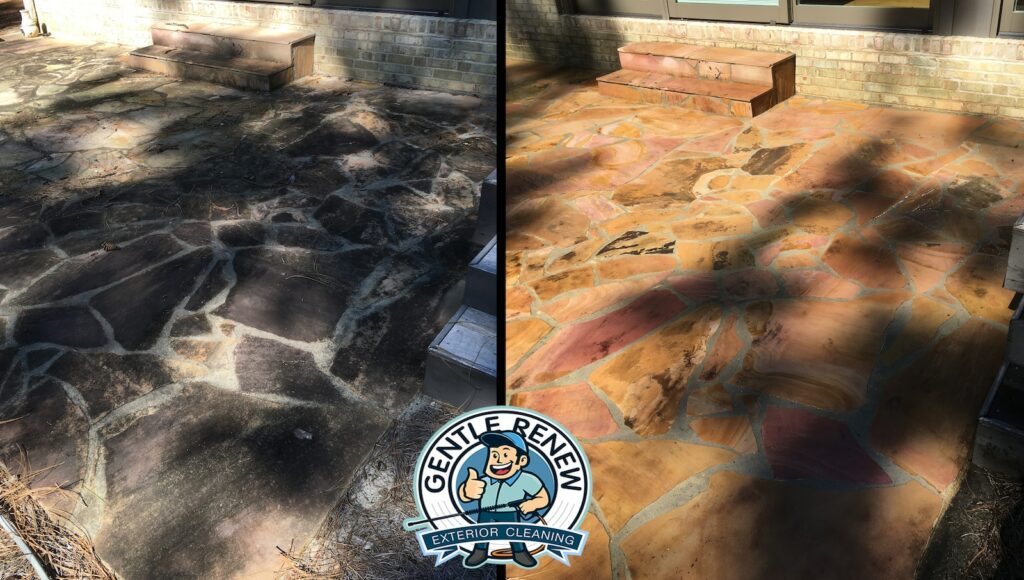 Local. Trusted. Family Owned.
Expert Power Washing Jackson Springs NC Residents Trust
Call Today for Pressure Washing in
Jackson Springs, NC!
Our services cover power or soft washing outdoor surfaces such as patios, decks, stairways, fences, and driveways. We also work on paver stones, walkways, and other outdoor surfaces, clearing dirt, mildew, molds, algae, and pollen.
Gentle Renew Exterior Cleaning remains one of the best pressure washing companies in Jackson Springs, NC, because we are a local and family-owned business. We have established a rich and cordial relationship with the members of the communities in Jackson Springs, NC.
As a result, the locals trust us, our services, and our methods. They know that they can rely on Gentle Renew Exterior Cleaning for professional pressure washing services in the locality, and we have not betrayed this trust since we started.
Therefore, this is a call to other homeowners and residents in and around Jackson Springs, NC. If cleaning your outdoor space is a priority task and you need a proven pressure washing service, contact us today at Gentle Renew Exterior Cleaning.
We also offer the following services in Jackson Springs, NC: